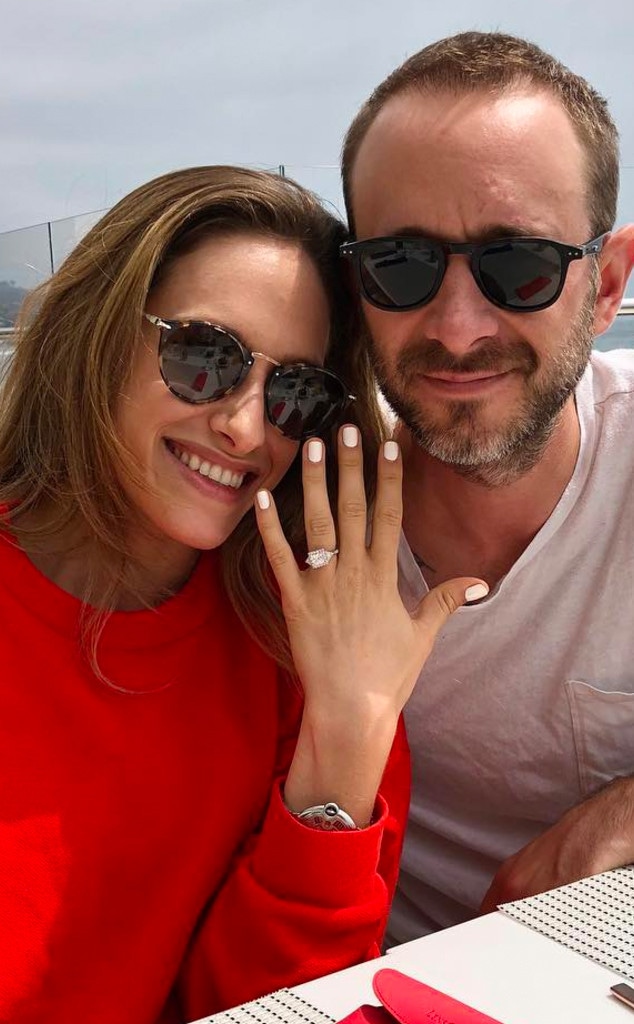 Carly Chaikin is engaged!
The Mr. Robot actress shared the happy news via Instagram on Monday. 
"If he had asked me one week in I would've said yes," she wrote alongside a photo of her smiling with her fiancé Ryan Bunnell. "But I've gotten to be with this man for almost 5 years and can't wait for it to be forever @dutchmayhem." 
The photo also gave fans a sneak peek of the star's engagement ring. The sparkler's center diamond appeared to be surrounded by a square halo and framed by side diamonds. 
She also showed off the bling in a video of herself dancing to Beyonce's hit "Single Ladies." 
Those close to the couple may have had a feeling an engagement was on the way. The two celebrated their fourth anniversary in January.
"It's been 4 years and I somehow manage to love you more and more every day," the actress wrote on Instagram at the time. "Happy anniversary @dutchmayhem."
While many fans recognize Chaikin for her role as Darlene, her fiancé prefers to spend his time behind the camera. He currently does video production for Dutch Mayhem. He's also served as either a director or producer for a number of shows, including Project Runway, Paris Hilton's My New BFF and Master Chef.
Congratulations to the happy couple!