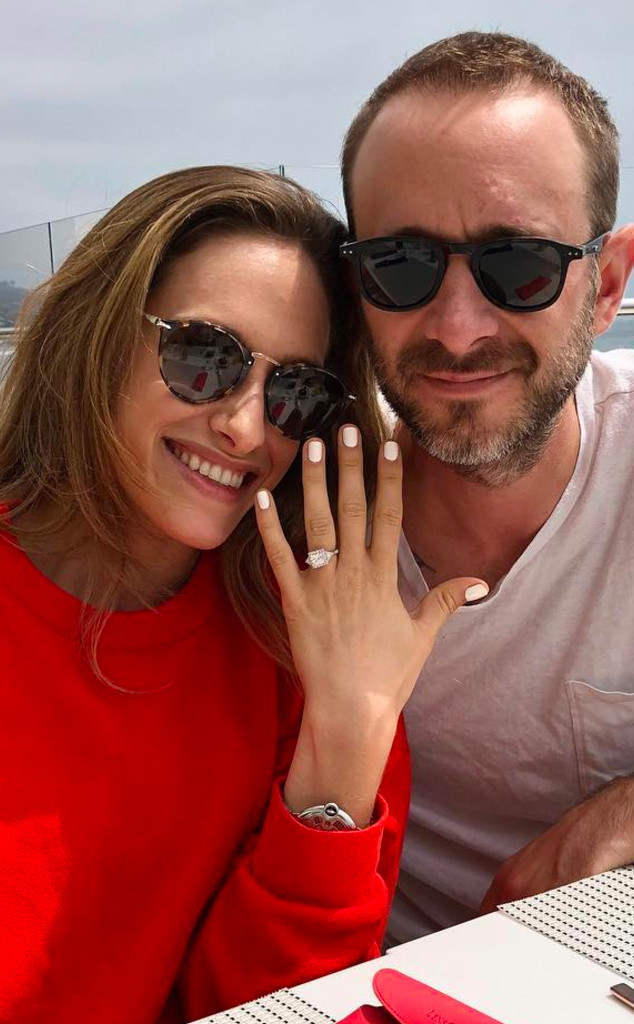 Carly Chaikin is engaged!
The Mr. Robot actress shared the happy news via Instagram on Monday.
"If he had asked me one week in I would've said yes," she wrote alongside a photo of her smiling with her fiancé Ryan Bunnell. "But I've gotten to be with this man for almost 5 years and can't wait for it to be forever @dutchmayhem."
The photo also gave fans a sneak peek of the star's engagement ring. The sparkler's center diamond appeared to be surrounded by a square halo and framed by side diamonds.
She also showed off the bling in a video of herself dancing to Beyoncé's hit "Single Ladies."
Those close to the couple may have had a feeling an engagement was on the way. The two celebrated their fourth anniversary in January.