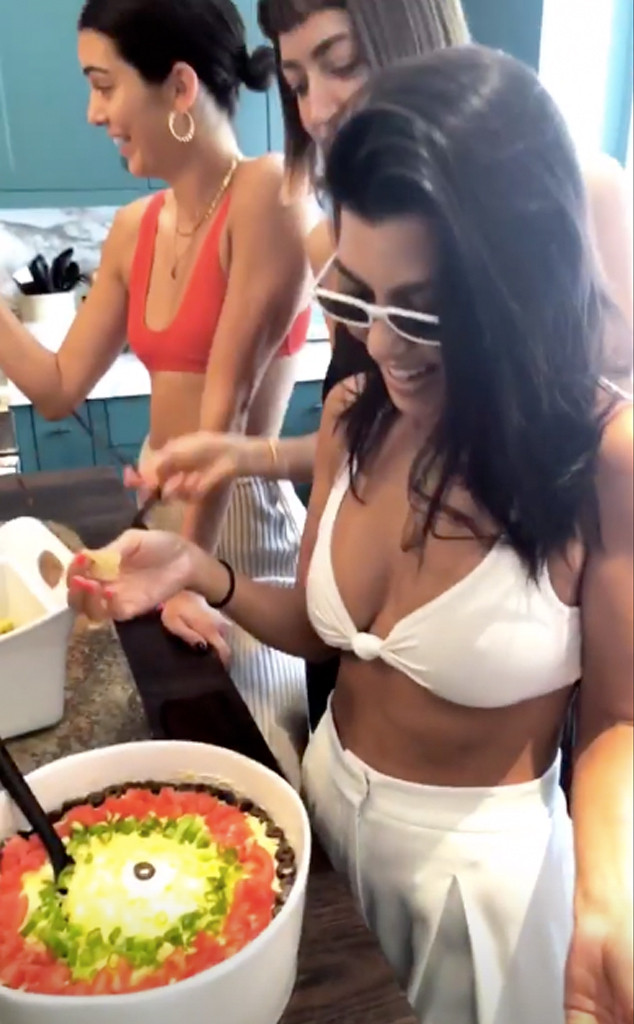 Kim Kardashian/Instagram
As the saying goes, a family who parties together stays together.
Kendall Jenner, Kourtney Kardashian and Kim Kardashian spent their Labor Day soaking up the sun and indulging on yummy food alongside their friends. The sisters were joined by model Bella Hadidand hairstylist Jen Atkin at a house by the beach, which could be seen on their Instagram Stories.
Besides spending some quality time together, the reality stars enjoyed a bit of cooking together in the kitchen, where Kourtney showed off her guacamole—which she made with the help of Kris Jenner's recipe—and Bella was spotted expertly slicing some watermelon. For dessert, they had homemade banana bread made with love by Jen.
With food covered, Bella and Kendall enjoyed a game of beer pong, while Kourtney and Kim took in the sun's rays.