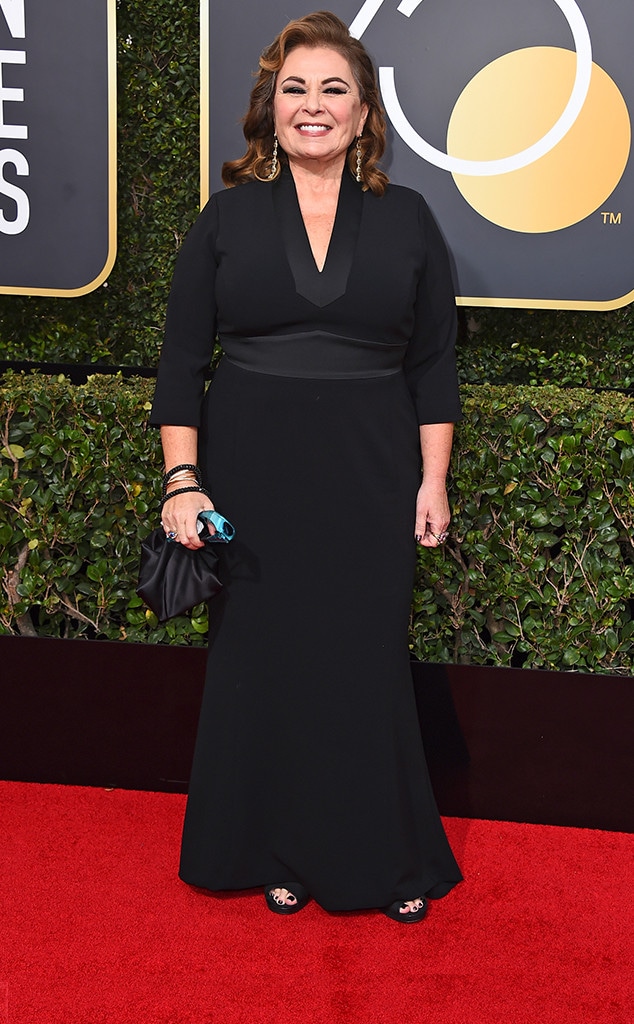 Jordan Strauss/Invision/AP
Roseanne Barr is moving to Israel to avoid hearing about the premiere of The Conners.
The actress revealed her plans to move abroad on a podcast with Rabbi Shmuley Boteach on Monday. "I have an opportunity to go to Israel for a few months and study with my favorite teachers over there, and that's where I'm going to go and probably move somewhere there and study with my favorite teachers," the actress, who is Jewish shared.
However, the trip isn't just for the sake of learning, she also wants to escape the commentary that will surely surround the Roseanne reboot. She said, "I'm staying neutral. That's what I do. I'm staying neutral. I'm staying away from it. Not wishing bad on anyone and I don't wish good for my enemies. I don't. I can't. I just stay neutral. That's what I gotta do."
The news of her move comes months after the announcement that Roseanne was canceled and would be turned into The Conners. In the spinoff of the series, Dan (John Goodman), Jackie (Laurie Metcalf), Darlene (Sara Gilbert), Becky (Lecy Goranson) and DJ (Michael Fishman) will be seen going about their daily lives "after a sudden turn of events."
The cancellation was attributed to Barr's offensive tweets, specifically one aimed at former Obama adviser Valerie Jarrett. In a statement, ABC Entertainment president Channing Dungey announced, "Roseanne's Twitter statement is abhorrent, repugnant and inconsistent with our values, and we have decided to cancel her show."
While it is unclear how the writers will phase out Barr's character when it airs in the fall, fans believe she will die, especially after Goodman said his character will be "be mopey and sad because his wife's dead."
For Roseanne, how she is written off is of no importance to her since she said, "It was a death to me. The death of a character I created." She claims her fans share the same sentiment. 
She also said she regrets making a public apology to Jarrett. "I should never have said I'm sorry in their world. In my world, I had to because I was sorry. For crying out loud, I was sorry. People were so angry and, I have to say, a little bit ill-informed about me that they would put me in the same box where they have people who call for the death of all Jews and want to enslave all black people — real racists that actually exist. They put me in this box with them, and how do they think that's going to affect me? They don't, and they're under mind control."
The star has previously blamed her offensive tweets on Ambien, among other things.