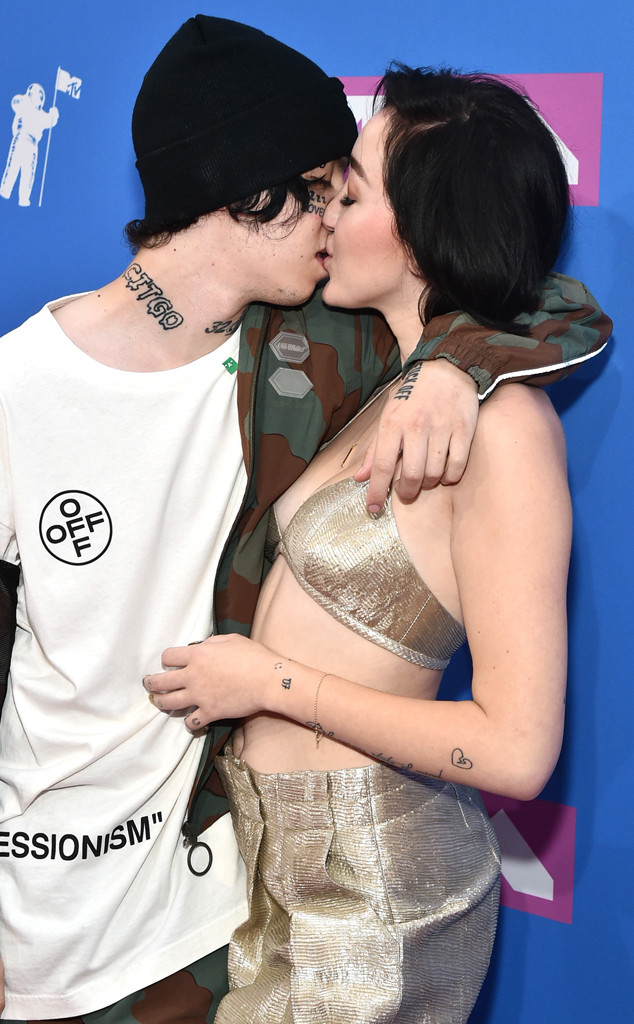 Mike Coppola/Getty Images for MTV
Noah Cyrusand Lil Xan sparked rumors of a potential breakup on Sunday night.
The rapper said, "I feel like i'm probably being cheated on," on his Instagram Story, then promptly deleted the picture. However, it appears Noah saw the artist's Story before he took it down. She then took to her own Instagram Story, where she tearfully told her followers, "Guys, the truth about it all at the end of the day is things suck and that days are gonna suck and that's just okay."
"Everything's gonna be okay though. I am trying to stay super positive," she promised.
Later, the singer and younger sister of Miley Cyrusshared the message that caused Lil Xan to believe he was being cheated on. She captioned the screenshot: "I'm heartbroken and confused. This is the meme I send Diego that made him think i'm cheating on him." In their conversation was a photo of Charlie Puth's head photoshopped onto the body of a porn star.
She added, "Sorry @charlieputh."