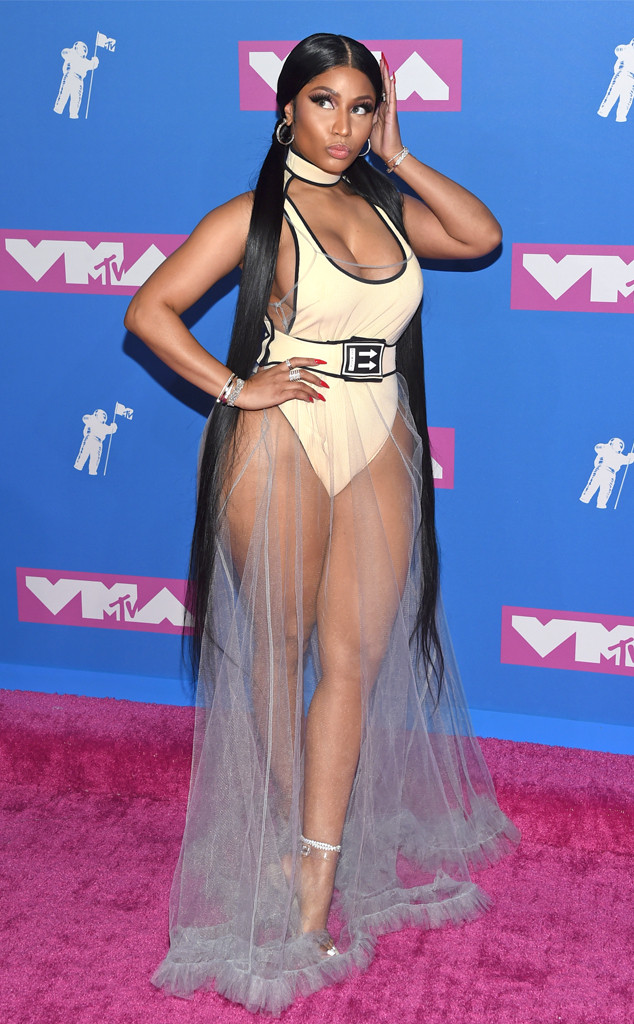 Evan Agostini/Invision/AP
Nicki Minaj calls herself Queen for a reason.
Minaj was one of the headlining performers at the 2018 Made in America Festival in Philadelphia alongside Kendrick Lamar, Post Malone, Meek Mill and more. During her performance, the top part of her dress moved a little too far sideways, which caused her breasts to be exposed.
When the "Barbie Tingz" rapper noticed, she put everything back in its place as if it were all one seamless and fluid dance move.
One Twitter user wrote, "Last night Nicki's tits said "TO FREEDOM!" And I don't have a problem with it."
The rapper replied to the comment, giving her take on the incident. "They put on see thru pasties on me while heading to stage. I just KNEW they were my normal (non see through ones) chile... ummmm they were not!" she wrote.