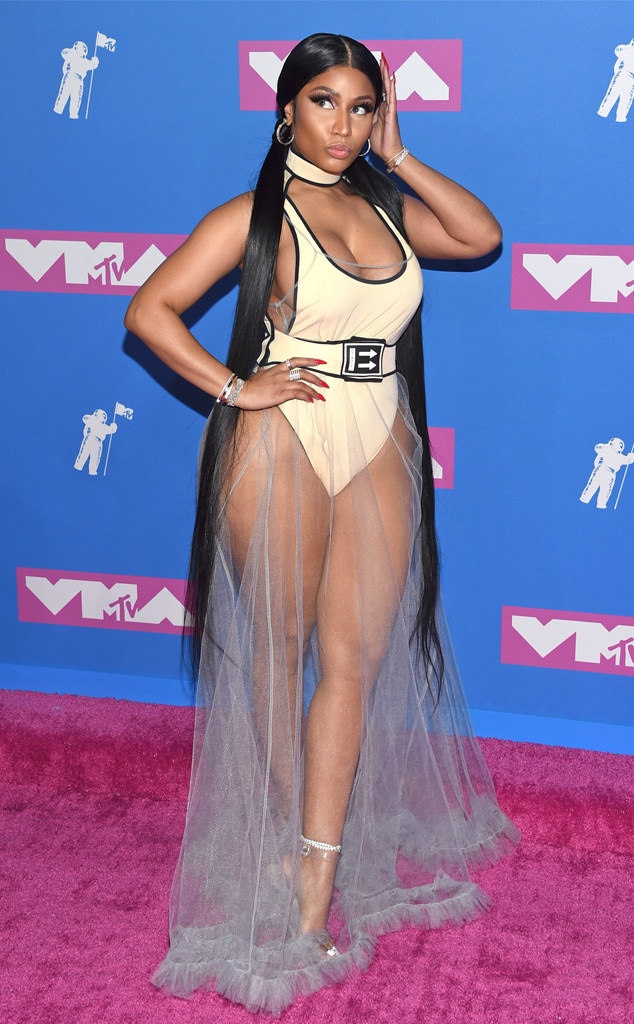 Evan Agostini/Invision/AP
Nicki Minaj calls herself Queen for a reason.
Minaj was one of the headlining performers at the 2018 Made in America Festival in Philadelphia alongside Kendrick Lamar, Post Malone, Meek Mill and more. During her performance, the top part of her dress moved a little too far sideways, which caused her breasts to be exposed. 
When the "Barbie Tingz" rapper noticed, she put everything back in its place as if it were all one seamless and fluid dance move.
One Twitter user wrote, "Last night Nicki's tits said "TO FREEDOM!" And I don't have a problem with it."
The rapper replied to the comment, giving her take on the incident. "They put on see thru pasties on me while heading to stage. I just KNEW they were my normal (non see through ones) chile... ummmm they were not!" she wrote.
At another point in the concert, Minaj referenced the malfunction before beginning a new song. A fan account posted the moment of the rapper saying, "You know what? They all saw my nipples 50 times tonight."
Minaj's nip slip doesn't necessarily come as a surprise because it has happened a handful of times, including during a performance on Good Morning America, The Ellen DeGeneres Show and on Watch What Happens Live with Andy Cohen. In that particular instance, she had one all while discussing prior wardrobe malfunctions.
The "Chun Li" rapper recently announced that her NickiHndrxx Tour schedule would be moved and that co-headliner Future would no longer be able to join. Her tour was slated to begin in September in Baltimore, but the U.S. leg of the show has been changed to May 2019. "This is all happening because I pushed my album back two months, and I just finished writing and recording literally hours before the album came out. So, now I just simply don't have the time to rehearse and be on the road in time to give you guys the level of a show I need to give," she said in a video explaining the delay.