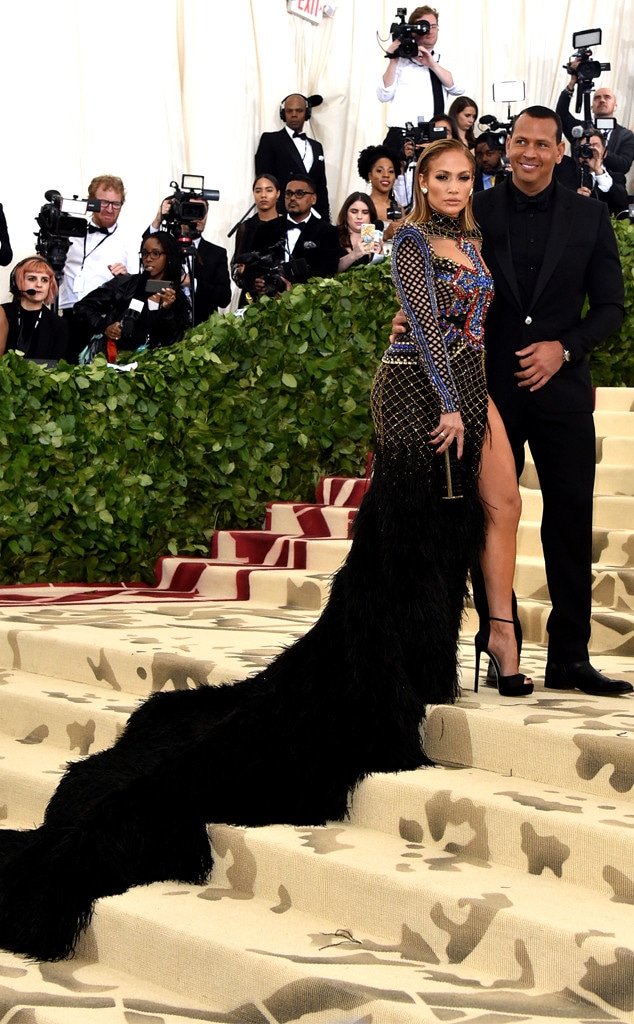 John Shearer/Getty Images for The Hollywood Reporter
Alex Rodriguez and Jennifer Lopez are each other's biggest fans. That much was evident at the 2018 MTV VMAs.
Today, the pop star posted a picture of her beau on Instagram with the words, "One day apart and already missing this one..." plus a lips and a heart emoji.
According to the athlete's Instagram story, he set off on his private plane from Los Angeles to Houston, where he made a pit stop at Minute Maid Park where the Houston Astros play. 
Yesterday, A-Rod uploaded a photo of the "Waiting for Tonight" singer showing off her (very) toned abs plus videos of them working out together. He gave a special shoutout to a specific group of people in his picture of J.Lo: "Happy Labor Day Weekend to all of the women who work hard year-round."
The photo she chose was one of the Word Series champion sitting on the steps at his house in Miami. He added the same picture about a week ago with the caption "#305" which is Miami's area code. 
Jamie McCarthy/Getty Images
At the VMAs during her Michael Jackson Video Vanguard Award speech, she called her boyfriend her "twin soul" and praised him for all his support. "We're mirror images of each other. My life is sweeter and better with you in it because you make me realize the sky is not the limit. The universe is infinite, and there's so much we can accomplish together with love, trust and understanding," she said.
The former Yankees player is all about showing love on social media for his girlfriend, especially family photos. Both Lopez and Roriguez have two kids, and the baseball player illustrates on social media how their two families meld together seamlessly. 
The couple just returned from a leisurely and romantic vacation in Italy, where activities included fishing, picking fruit at a local fruit stand, yachting around Positano in the Amalfi Coast, indulging in local cuisine and more. Even more, J.Lo gave a surprise and impromptu performance at dinner one night in Capri and all the patrons in the restaurant were having the time of their lives.
When they first arrived in Italy, an eyewitness told E! News, "He clearly adores her and is very much in love."