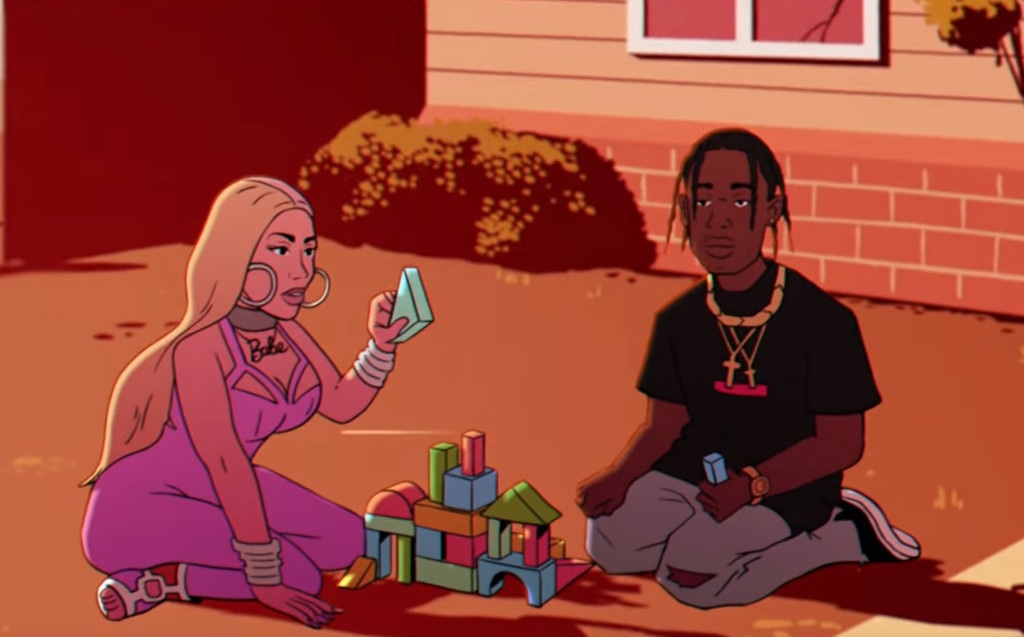 Wolf + Rothstein
Donald Glover, aka Childish Gambino, parodies and pays tribute to a slew of fellow black celebrities in his latest music video, the animated "Feels Like Summer."
The clip, which dropped on Saturday, pokes fun at Nicki Minaj's feud with Travis Scott, fueled by her anger over his album beating hers for the No. 1 spot on the U.S. chart. The two are depicted as children playing with blocks, with Nicki placing one on top of a house she built and Travis then removing one from the bottom to make the whole thing topple over.
An animated figure resembling Kanye West also makes an appearance in "Feels Like Summer." He is shown sobbing while wearing a rep "Make America Great Again" cap supporting Donald Trump, who the rapper has praised several times, while getting a hug from Michelle Obama.
Other celebs depicted in the video include Jaden Smith, Drake, Future, Snoop Dogg, Wiz Khalifa, Dr. Dre, Diddy, Will Smith, Rihanna, Jay-Z, and his wife Beyoncé, who wears a RIP Fredo Santana shirt—an homage to the rapper who passed away earlier this year.
The late Whitney Houston and Michael Jackson also make appearances in the clip.