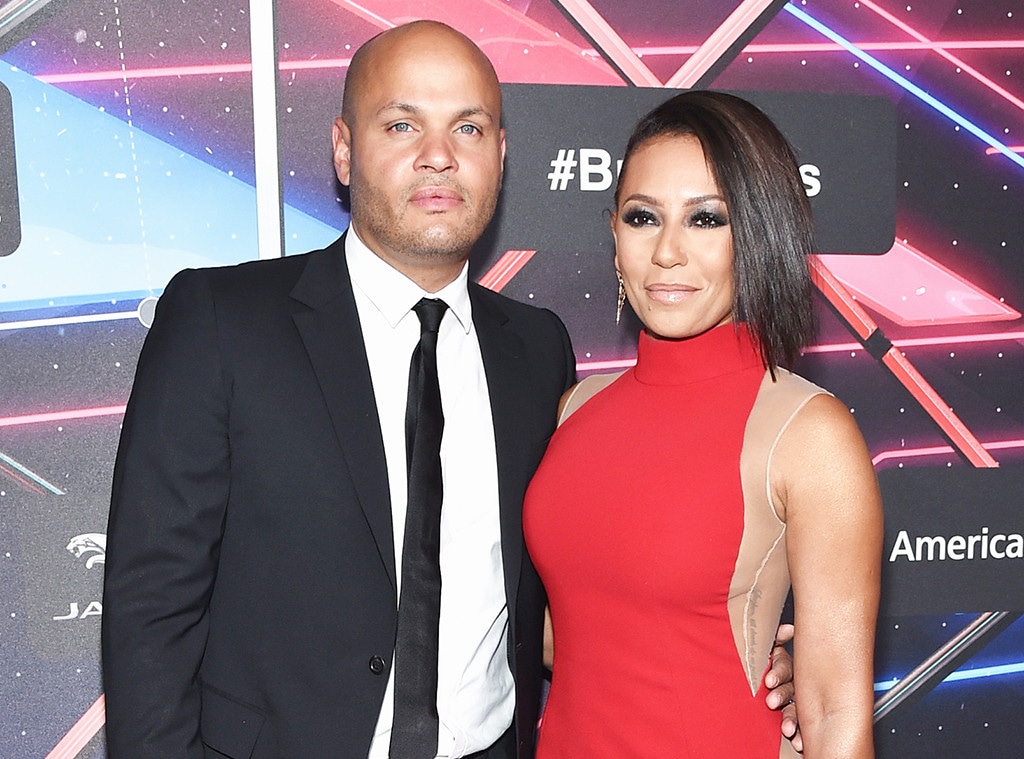 Mike Windle/Getty Images
Mel B and Stephen Belafonte have come to a temporary agreement after facing off in court.
On Friday morning, the America's Got Talent judge faced new accusations from her ex-husband who questioned her ability to retain custody of her children.
According to court declarations obtained by TMZ, Stephen submitted a declaration from Russell Updegraff who claims to be responsible for watching two of Mel B's kids. He argued that they are at serious risk because of Mel B's drinking problem.
Stephen's hope was that he could obtain temporary custody of his kids in hopes that Mel B can go to rehab and get clean.
"Stephan and Russell have made a partnership to gang up on Mel, that's what's going on," a source close to Mel B shared with E! News. "Today they came to a temporary agreement, so to speak. Stephan doesn't have sole legal custody. He doesn't have sole physical custody. The judge is not changing any orders. Mel remains having full custody of Madison today. Mel has agreed to do the random drug testing."
A source close to Stephen added, "He just wants to protect the kids and make sure they're taken care of by somebody who is fit to take care of them. The docs filed today outline why Stephan believes she is not fit to care for the kids."
Mel B and Stephen's attorneys are not commenting. Both parties are due back in court Tuesday morning before Mel B appears on a live episode of America's Got Talent.
Today's court developments come after Mel B revealed her plan to seek further professional help after being diagnosed with post-traumatic stress disorder.
"You know, no, I'm not an alcoholic. No, I'm not a sex addict," she shared on The Ellen DeGeneres Show. "You know, I was with the same person for 10 years and that was quite a turmoil, very intense. That's all I can say about it. I'd like to say a lot more, but we're on this show—let's keep it P.C. But yeah, I address a lot of those issues [in the book] and I did kind of have to ease my pain...I do suffer a lot from PTSD."
As a result, the Spice Girls member has decided to enter a "proper therapy program" in the coming weeks.
"Sometimes it is too hard to cope with all the emotions I feel. But the problem has never been about sex or alcohol—it is underneath all that," Mel B explained in a statement to The Sun. "I am fully aware I have been at a crisis point. No one knows myself better than I do, but I am dealing with it."