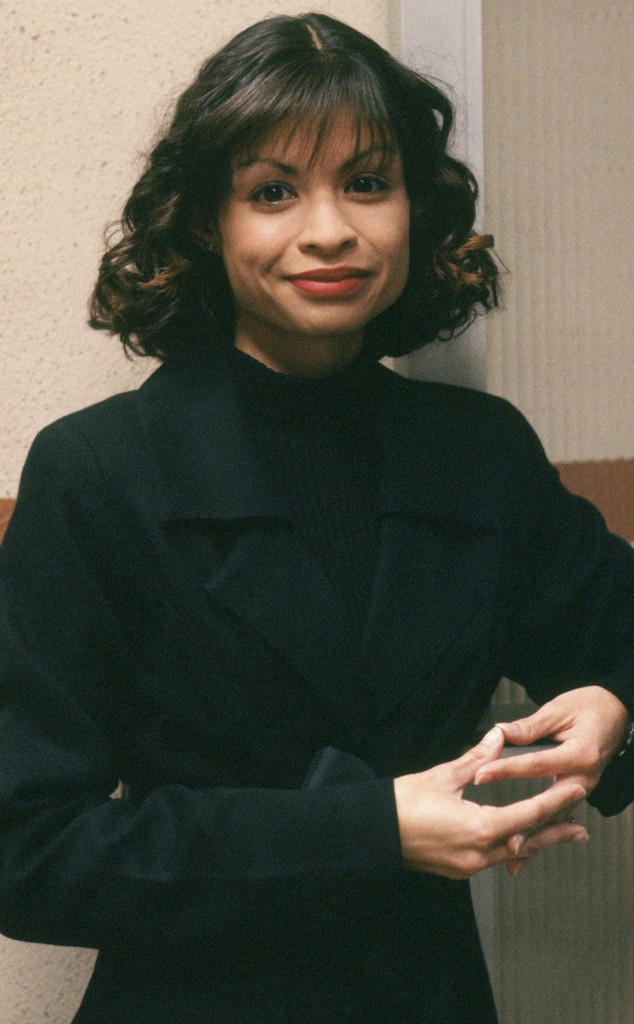 Alice S. Hall/NBCU Photo Bank
UPDATE: In a new statement regarding the investigation of the death of Vanessa Marquez, City Manager Stephanie DeWolfe said, "We believe our officers acted appropriately under a tragic set of circumstances."
She continued, "We are asking the public to respect the investigative process and allow the Sheriff's Department and D.A.'s office to gather and release the facts. It is very unfortunate and sad that the August 30 incident involving one of our residents, Vanessa Marquez, ended tragically with the loss of her life. Our thoughts are with her family, friends, colleagues and fans during this difficult time"
"We support our officers and stand by them during this investigation. We believe the facts will show that our officers, along with a mental health professional, made every attempt to resolve the situation peacefully before the use of deadly force became necessary," DeWolfe's statement concluded.
------
ER star Vanessa Marquez died on Thursday, Aug. 30 after "an officer-involved shooting."
The Los Angeles County Sheriff's Department told E! News, "Officers from South Pasadena Police Department were in an apartment complex at the location conducting a welfare check for a female resident who was possibly suffering from a medical condition."
"When officers arrived at approximately 12:00 p.m., they noticed the female was having seizures," after which "they requested fire department paramedics to respond and assist with her medical needs."
"While speaking to her, officers became aware she was possibly suffering from mental health issues, became uncooperative, and appeared to be unable to care for herself. A Los Angeles County Mental Health Clinician was on scene with officers from South Pasadena PD. They continued to speak to her for over an hour and a half in an attempt to offer her medical care. She then armed herself with a handgun and pointed it at the officers, at which time an officer-involved shooting occurred," the statement read.
Alice S. Hall/NBCU Photo Bank
Following the altercation, "the suspect was transported to a local hospital where she was pronounced dead. She is identified as a female Hispanic 49 years-old and resident of South Pasadena."
"The weapon recovered at the scene was a BB gun, and described as a replica semi-automatic handgun," the police later determined.
The actress is best known for her role as nurse Wendy Goldman on the '90s show ER. She had other roles in prominent movies like Stand and Deliver.
Last October, Marquez made headlines when she accused George Clooney, her co-star on ER, of blacklisting her. "Clooney helped blacklist me when I spoke up abt harassment on ER. 'women who dont play the game lose career' I did (sic)," she wrote on Twitter at the time.
In response, Clooney issued a statement that read: "I had no idea Vanessa was blacklisted. I take her at her word. I was not a writer or a producer or a director on that show. I had nothing to do with casting. I was an actor and only an actor. If she was told I was involved in any decision about her career then she was lied to. The fact that I couldn't affect her career is only surpassed by the fact that I wouldn't."
She frequently wrote about her deteriorating health on Twitter—her account has since been suspended—and Facebook. "My body has taken a hit. 6 hospitalizations in less than a year will do that to you but being in a hospital and being more afraid to close your eyes and be off guard rather than focus on the stabbing pain and incontinence will take the last of any energy you had left right out of you," she wrote on Facebook in January 2017.
The LASD confirmed, "Los Angeles County Sheriff's Department Homicide Bureau Detectives are continuing to assist South Pasadena Police Department with an officer-involved shooting investigation." No officers were injured.