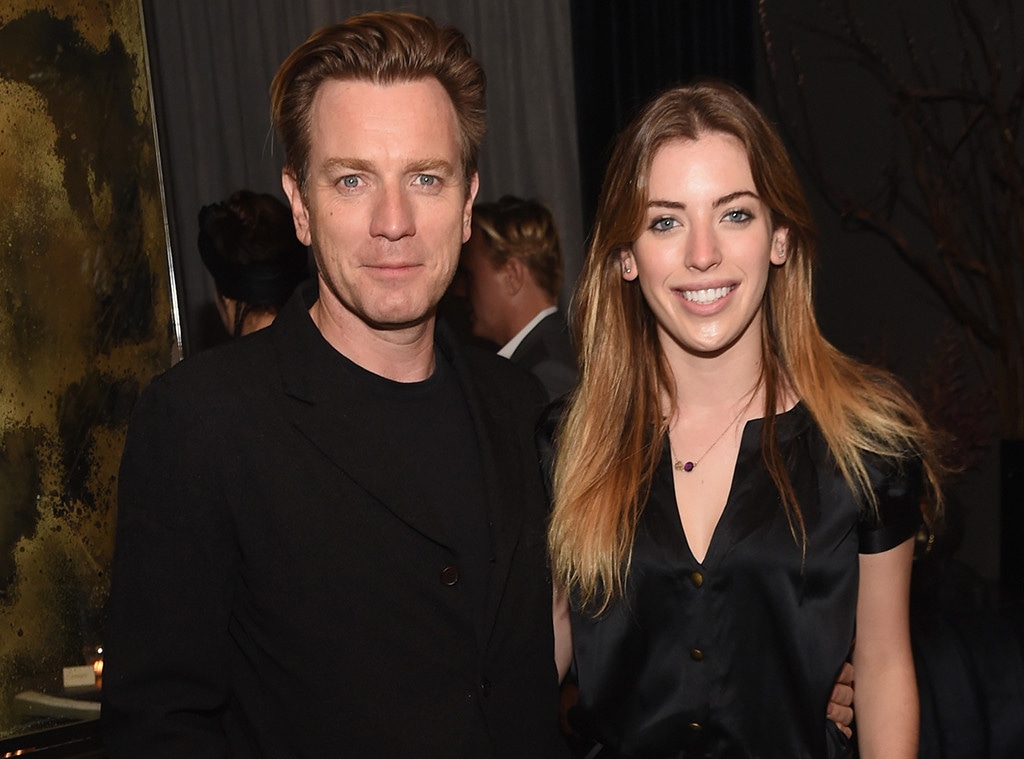 Jamie McCarthy/Getty Images
Ewan McGregor hasn't said much about his divorce. His daughter, on the other hand...
In a candid interview with The Times, Clara McGregor discusses the end of her parents' 22-year marriage and the effect it's had on their family. Ewan filed for divorce from Eve Mavrakis in January, months after it was revealed he was in a relationship with his Fargo co-star Mary Elizabeth Winstead. In July, Clara called Mary Elizabeth "a piece of trash" on Instagram—something she later came to regret. "It wasn't the most mature way to go about things, but I was angry and upset," she says with a sigh. "There had been a lot building up to it and a lot to deal with—not to make excuses or anything—but, yeah, it wasn't my finest moment."
Regardless, she says, "I'm not afraid to speak out if I feel strongly about something."
At the time, the aspiring actress explains, "I kept being tagged in this photograph and I was seeing negative things about my mom. I said how I felt and I didn't want to apologize for it. It wasn't the right way to go about things, but it's a hard thing to wrap your head around when you feel you had this idea of what the family unit is and then to have that shift. It's very weird."
Clara, 22, doesn't want to discuss the reasons behind her parents' split. "I won't go into too much detail, but I heard it from both my parents," she says. "We had already started dealing with it and trying to cope." Still seeing Ewan on a dinner date with Mary Elizabeth was devastating. "It was incredibly surprising to me that they had gone out in public. The picture surfaced on my little sister's birthday, but my dad didn't know it was going to come out. He didn't want us to see that, but, you know, there were paparazzi following them around." She blames them both equally, saying, "It was never one-sided. I dealt with stuff with my dad personally—it wasn't me letting it slide with him and just getting mad at her. Of course not."
However, Clara has no desire to meet her father's girlfriend.
"I'm good," she says. "I wish them all the best, but I'm staying out of that, for sure."
Ewan and Eve's breakup has "definitely brought all the women in my family much closer," the model says, "and we have this incredible support system. It's always been clear, and always will be, that I have my mom's back in this—fully. Not only as a daughter, but as a woman." And although the past year has been tough "for everyone," Clara says, "You have to move forward."
Clara talks to Eve daily, and she's "still very close" to Ewan. "I love him and I always will. The relationship's not going to end because of this. We are incredibly close, and despite me strongly disagreeing with how he's gone about things, I'll always love him. I hope he's happy, you know?"