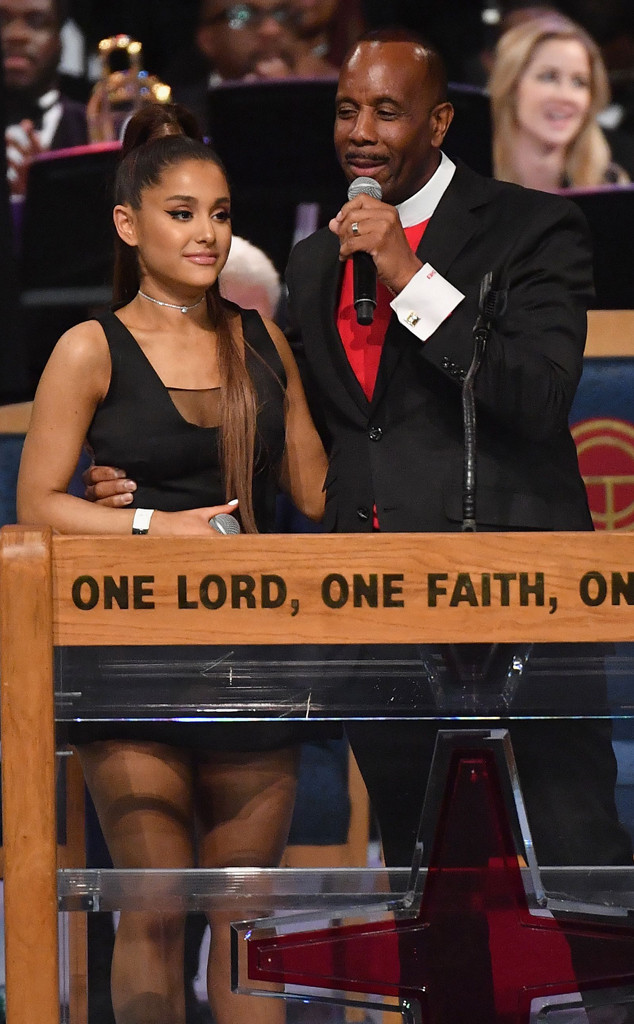 ANGELA WEISS/AFP/Getty Images
Bishop Charles H. Ellis III may need to be pop cultured.
During Friday morning's star-studded memorial for Aretha Franklin, dozens of talented musicians took to the stage and performed for the Queen of Soul.
One special artist was Ariana Grande who arrived at Greater Grace Temple in Detroit to sing "A Natural Woman."
After her musical tribute, Bishop Charles joined the singer onstage where he admitted he wasn't completely familiar with Ariana's work before the event.
"I've got to apologize because I have to brush up. My 28-year-old daughter tells me, 'Dad! You are old at 60,'" he shared. "When I saw Ariana Grande on the program, I thought that was a new something at Taco Bell."
Say what?!