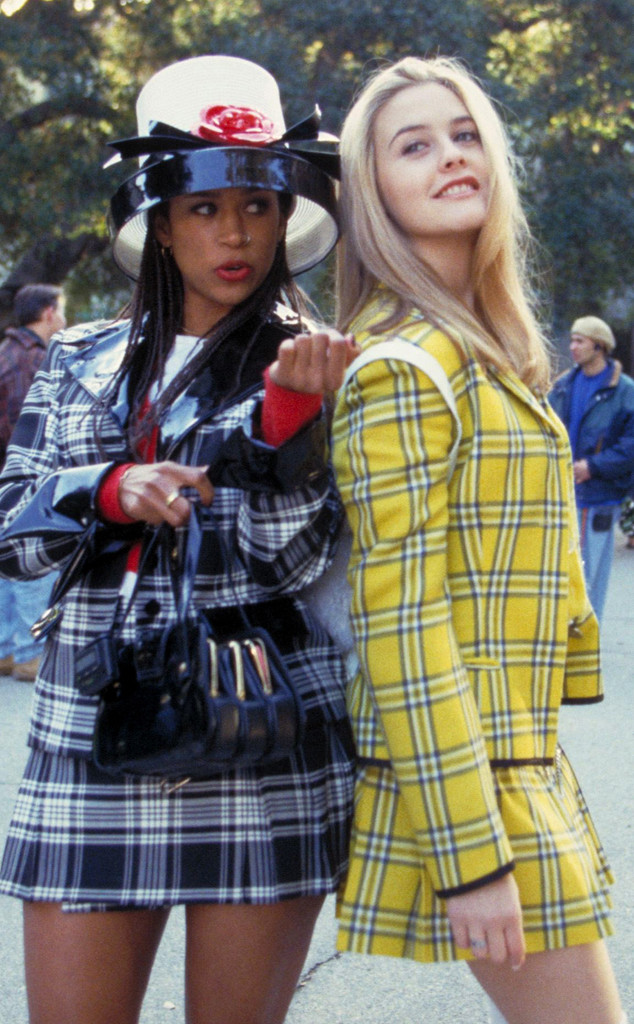 Paramount Pictures
More than twenty years later, the fashion from Clueless remains our style goals.
Last night, as influencers from all over the world gathered for the #REVOLVEcarnival to display the latest trends, we couldn't help but notice that one of the most popular looks is actually a throwback style, made popular by the fictional character Cher Horowitz.
In the hit '90s film, Cher (played by Alicia Silverstone) and her BFF Dionne (Stacey Dash) enter their high school as the popular kids whose lifestyles deserve today's hashtag, #Blessed. They're wealthy, in relationships with equally popular guys and wearing the hottest clothes money can buy. Essentially, they fit the description of an influencer today.
While Clueless is filled with looks worthy of recreating, Cher's most famous outfit is the yellow plaid skirt suit with knee-high socks. For a long time after the movie it was a go-to Halloween costume. Now, the print of her look is a fall staple.