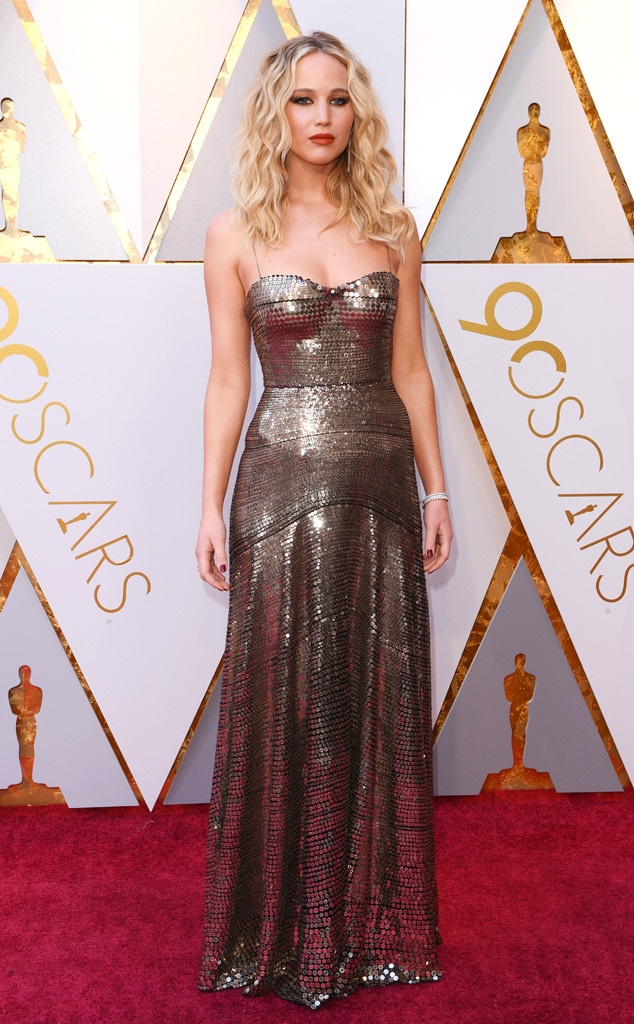 David Fisher/REX/Shutterstock
George Garofano, the man who hacked and leaked nude photos of Jennifer Lawrence, was sentenced to eight months in federal prison, court documents show.
Additionally, Garofano will serve 36 months (3 years) of supervised release, as ordered by Connecticut Judge Victor A. Bolden. According to The Guardian, the hacker was one of four people charged in the crime. 
Back in 2014, pictures of Lawrence, Kate Upon, Kirsten Dunst and other celebrities circulated online after the images were taken from their respective iCloud accounts. After it happened, Lawrence's rep told E! News, "This is a flagrant violation of privacy."
Both Apple and the FBI stepped in to investigate the matter. In a statement at the time of the hacking, Apple said the company was "outraged" and that "privacy and security are of utmost importance to us."  Apple called the hack a "very targeted attack" and encouraged its users to use stronger passwords for their accounts.
The FBI told NBC News in a statement, "We take user privacy very seriously and are actively investigating this report."
This isn't the first time Hollywood has been plagued by hacking and a massive invasion of privacy. In 2013, Christopher Chaney was sentenced to 10 years in prison for gaining access to Scarlet Johansson and Mila Kunis' files and posting bare photos of the women. Some of Chaney's other victims included Jessica Alba, Demi Lovato, Selena Gomez, Miley Cyrus and more.
Lawrence's Hunger Games co-star Josh Hutcherson, who dealt with a nude photo ordeal of his own in 2013, called the incident "ridiculous." He told ET Canada in 2014, "We're people too, man; we just want to live, we want to be normal people. It's not fair."
The Mother! starlet has continued her upward trajectory of a career since the deluge of photos in 2014. The talented actress won an Oscar for her role in Silver Linings Playbook and has been nominated for a number of other films. 
The Red Sparrow actress appeared on the cover of Vanity Fair a month after the leak (the cover was shot before it happened), and spoke to the magazine about the experience and how she felt it would impact her career. "I was just so afraid," she said. 
Lawrence was 24 at the time and expressed frustration about what happened. "Just because I'm a public figure, just because I'm an actress, does not mean that I asked for this," she said. "It does not mean that it comes with the territory. It's my body, and it should be my choice, and the fact that it is not my choice is absolutely disgusting. I can't believe that we even live in that kind of world."