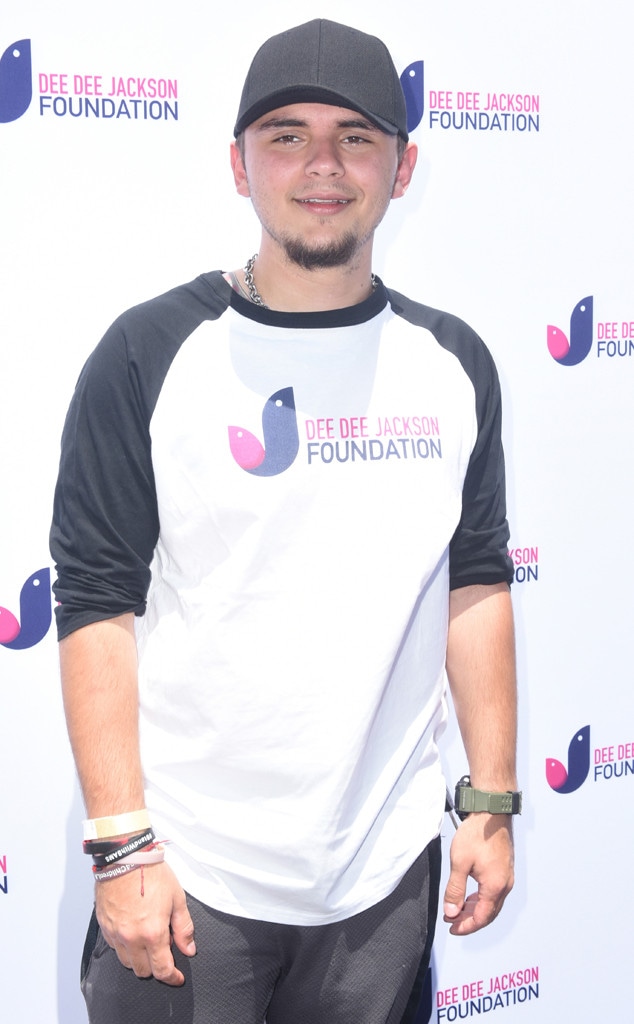 Vivien Killilea/Getty Images for Dee Dee Jackson Foundation
Sometimes, the best tributes are done in private.
As music fans honor Michael Jackson on what would have been his 60th birthday today, one family member is speaking out and explaining his thought process when it comes to public tributes.
Earlier today, one Instagram follower questioned why Prince Jackson had yet to share anything on the big day.
"It's your dad's birthday," the user wrote. "Expecting a post from you for him."
Ultimately, Prince decided to share the message and his own note with his 500,000 followers.
"If you expect anything from me you will get nothing. I see a plethora of ignorant messages like this on a daily basis. This is my account that is public to everyone and I will use it as I see fit," he wrote. "If you'd like to see birthday posts for my dad look at what I'm tagged in."
Watch:
Prince Michael Jackson Dishes on His Tattoos
Prince continued, "I chose to honor him in a different, intimate, and personal way. Also for future reference ignorance like this will be posted and blocked. So think before you speak."
Ultimately, some family members are honoring the King of Pop through various public ways.
Earlier today, Janet Jackson released a sneak peek of a new project that was inspired by Michael's "Remember the Time" music video.
"Had so much fun with these guys @blameitonkway @kingbach @diamondbfilms!" the Grammy winner shared on Instagram Wednesday morning. "#MadeForNow #DaddyYankee #dancewithjanet."
As for Paris, she shared messages from fan sites and close friends including a photo from Smokey Robinson's profile.
"On this day 60 years ago, the Greatest Entertainer of ALL TIME, the King of Pop, Michael Jackson, was born," one message stated. "He revolutionized music, broke down racial barriers, set the blueprint for popular music and became the biggest, most impactful artist in global history. #MichaelJacksonDay."
Happy birthday, Michael. You are missed.