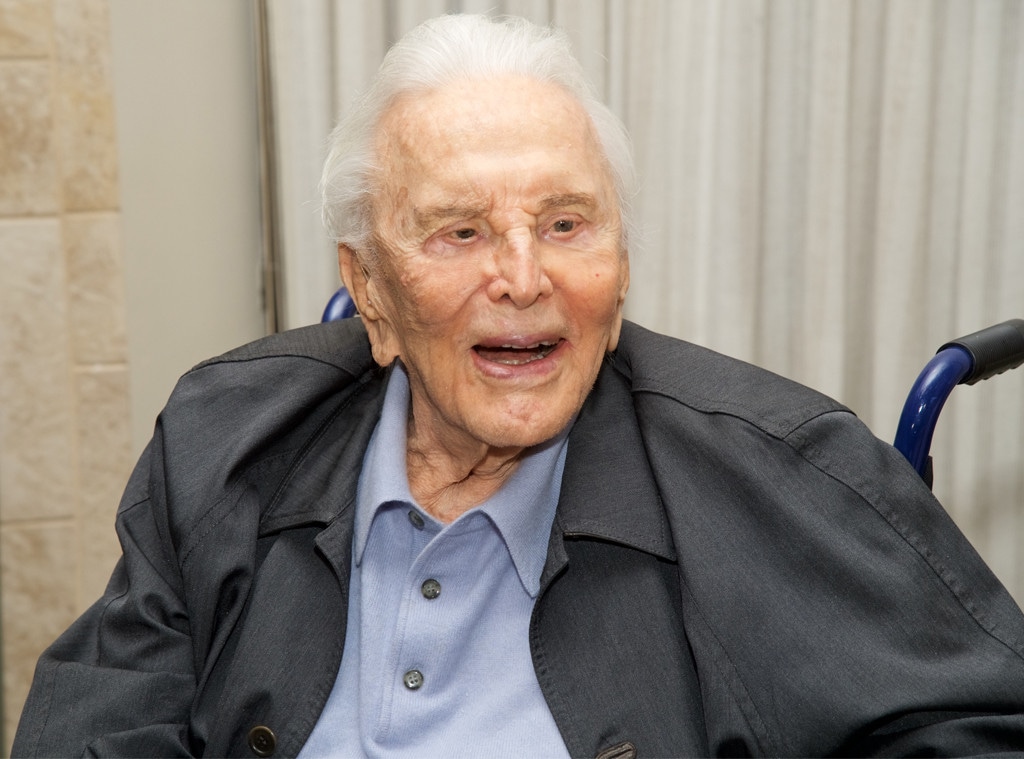 Earl Gibson III/WireImage
A picture of Kirk Douglas is capturing fans' hearts.
The 101-year-old actor was recently photographed enjoying some quality time with his 8-month-old great-granddaughter, Lua Izzy. The black and white picture showed the little one looking up to her great-grandfather while he sat in a chair and stared lovingly back down at her.
Kirk's grandson Cameron Douglas—son of Michael Douglas—posted the sweet shot to Instagram on Tuesday and captioned it with a single word: "LOVE."
This wasn't the first time Cameron shared a photo of the adorable duo. He also posted a picture of the Spartacus star holding the baby girl back in January.
"Words cannot express," he wrote besides the generational photo along with the hashtags #Powerful and #Bloodline.
Even Catherine Zeta Jones couldn't resist the cuteness overload.
"Too precious for words," she wrote at the time.
However, a bloodline isn't all Kirk and his great-granddaughter share. The little one also shares his name. Kirk was born Issur Danielovitch and went by Izzy.