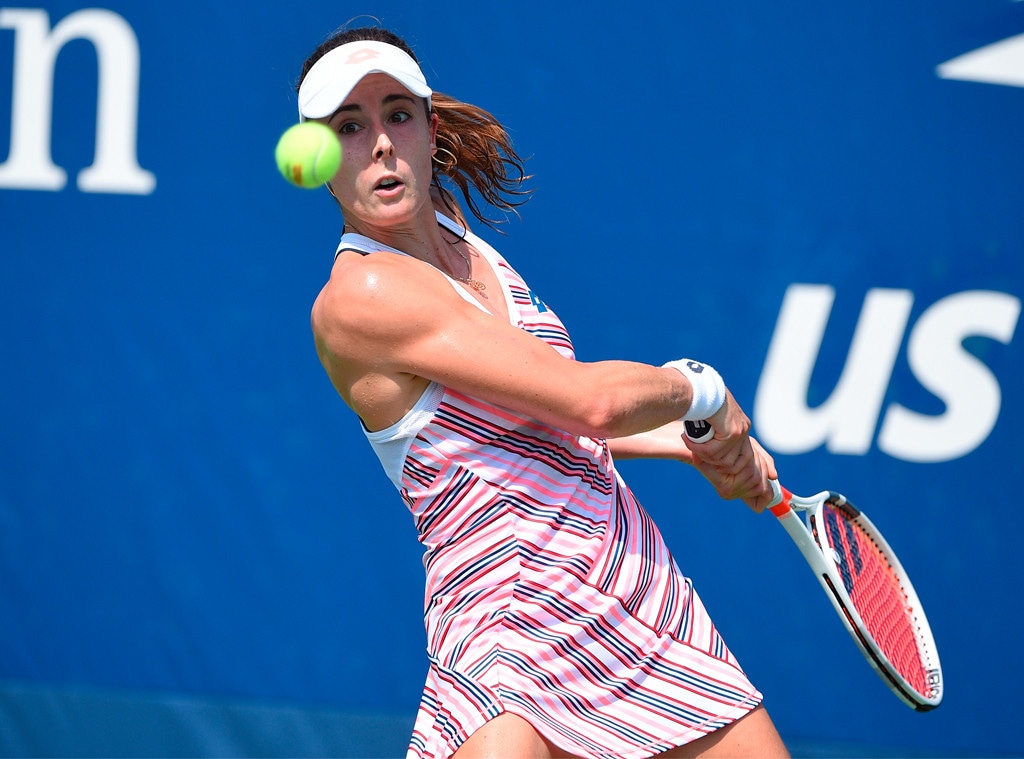 Corinne Dubreuil/Abaca/Sipa USA(Sipa via AP Images
UPDATE: A U.S. Open statement read, "All players can change their shirts when sitting in the player chair. This is not considered a code violation. We regret that a code violation was assessed to Ms. Cornet yesterday. We have clarified the policy to ensure this will not happen moving forward. Fortunately, she was only assessed a warning with no further penalty or fine. Female players, if they choose, may also change their shirts in a more private location close to the court, when available. They will not be assessed a bathroom break in this circumstance."
________________________
Tennis fans are accusing the U.S. Open of sexism after an umpire issued Alizé Cornet a code violation for taking her top off briefly on the court.
The 28-year-old French tennis star taken a mandatory heat break off the court and when she returned, she realized that she had put her top on backwards. She took it off and then put it on the right way, exposing her sports bra in the process. An umpire named Christian Rask deemed the incident inappropriate and issued her a code violation.
According to Women's Tennis Association rules, female players can only change their clothes off court, in a private location. Twitter users, including tennis star Andy Murray's mother Judy Murray, quickly pointed out that male tennis players often change shirts on the court.
The accusations of sexism come soon after social media users criticized another Tennis organization, the French Tennis Federation, after its president told Tennis magazine that Serena Williams' French Open outfit, which the tennis star had called her "Wakanda-inspired catsuit," would no longer be accepted in matches.
Williams, who had said the outfit had helped her deal with blood clots post-pregnancy, took the new attire rule in stride.
"When it comes to fashion, you don't want to be a repeat offender," she said.