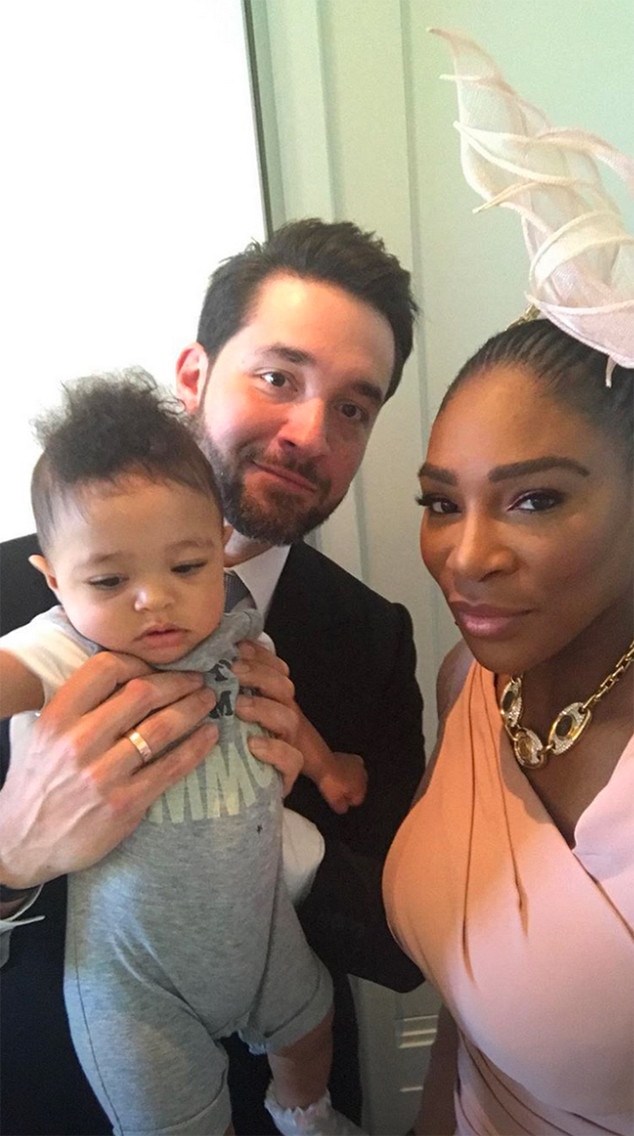 Instagram Stories
Serena Williams and Alexis Ohanian's daughter Alexis Olympia Ohanian Jr. has a big milestone coming up on Sept. 1: her first birthday. 
The tennis prodigy's daughter's birthday falls right in the middle of the U.S. Open, where Serena is currently competing. The family, however, won't be celebrating. "Olympia doesn't celebrate birthdays," the tennis champion said in a press conference. "We're Jehova's Witnesses so we don't do that."
Jehova's Witnesses don't celebrate birthdays, Christmas, Easter and other holidays because the religion believes "such celebrations displease God." Birthdays also have pagan roots, and according to the religion, the Bible "condemns the use of magic, divination, spiritism, or 'anything like this.'"
Serena told Vogue last year about what the religion meant to her. "Being a Jehovah's Witness is important to me, but I've never really practiced it and have been wanting to get into it. Alexis didn't grow up going to any church, but he's really receptive and even takes the lead. He puts my needs first," she said at the time.
Just because Alexis Olympia isn't getting a birthday party this year, that doesn't mean the baby isn't adorned with love. Ever since giving birth, Serena has been open about all the uphills and downhills of motherhood. "Sometimes I get really down and feel like, 'Man, I can't do this,'" she told Vogue in her cover story where she posed with her daughter. She has posted photos on Instagram that describe the difficulties of being a new mom, including feeling like she "wasn't a good mom."
But the tennis pro is coming back feeling stronger than ever. "I work just as hard, if not harder," she said at a press conference before her U.S. Open match. "I have more fire in my belly."
She competed in Wimbledon this year and made it to the finals, ultimately losing to Angelique Kerber. She made a lesson out if it though and praised working moms after the match. "For all the moms out there, I was playing for you today," she said.
Now, Serena is back on the court and dominated her first match against Magda Linette. She did it all in a tutu, too.
Happy (almost) birthday to Alexis Olympia!