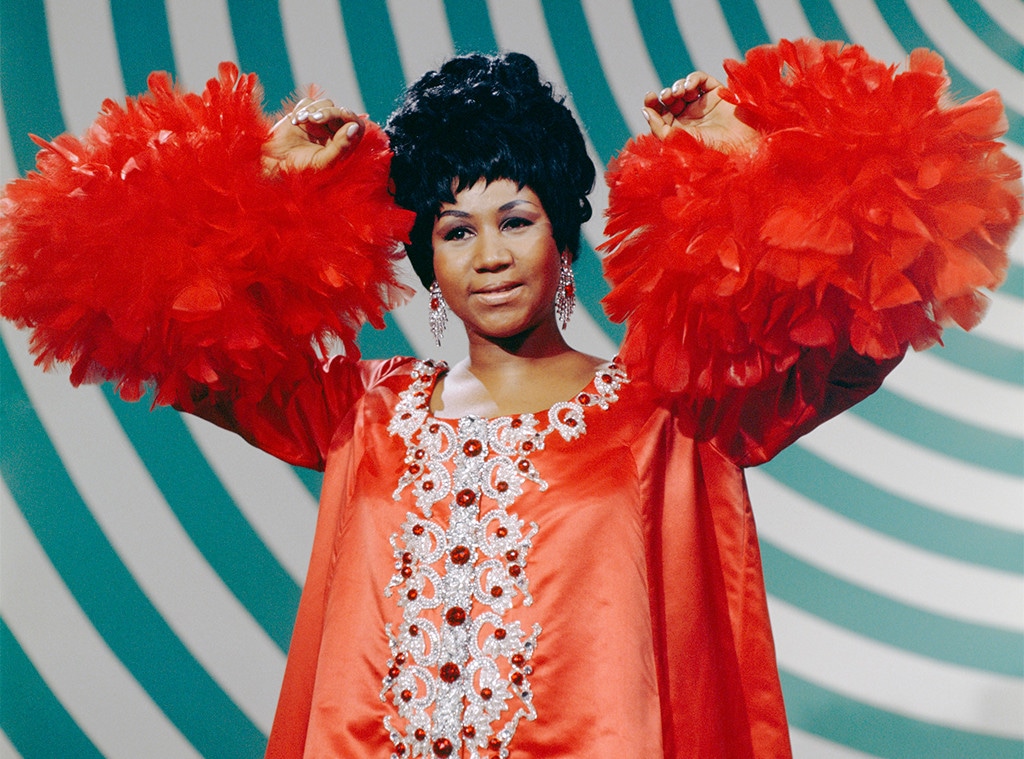 Fred A. Sabine/NBCU Photo Bank
Thousands of fans are paying their respects to Aretha Franklin at a public viewing in Detroit.
Beginning today at 9 a.m. local time, music lovers arrived at the Charles H. Wright Museum of African American History to remember the Queen of Soul.
Over a two-day period, the viewing will allow admirers of the singer to share their fond memories with other fans. Guests will also be able to walk by Aretha's gold-plated casket to the sounds of her gospel recordings. Mourners said she was dressed in red from head to high-heeled shoes.
In the first hours, hundreds of people from multi-generations visited the public viewing with signs, Aretha T-shirts and more.
Today's viewing comes just days before an all-star group will perform at the Greater Grace Temple in Detroit as part of Aretha's funeral and celebration of life service.
Stevie Wonder, Faith Hill, Jennifer Hudson, Fantasia, Chaka Khan and Jennifer Holliday are expected to sing this Friday.
The service will also reflect Aretha's strong gospel roots with Marvin Sapp, Vanessa Bell Armstrong and the Aretha Franklin Choir featured in the program.
Aretha passed away on August 16 at 76 due to advance pancreatic cancer of the neuroendocrine type. She was surrounded by family when she died at her home in Detroit.
Soon after the news was revealed, Hollywood's biggest stars remembered the Grammy winner on social media.
"I have no words, so I will let the Queen say it!" Jennifer wrote on Instagram alongside a video of Aretha's recording of "Let It Be" on her car stereo. "But I will Say while teaching me about your life, u taught me so much about life and schooled me in mine. I will never forget those teachings #riparethafranklin."
John Legend added, "Salute to the Queen. The greatest vocalist I've ever known."
Fans may also have another opportunity to remember the star when a tribute concert takes place this November at Madison Square Garden. While artists have yet to be announced, reports say plans are underway for another star-studded event that will celebrate the Queen of Soul.