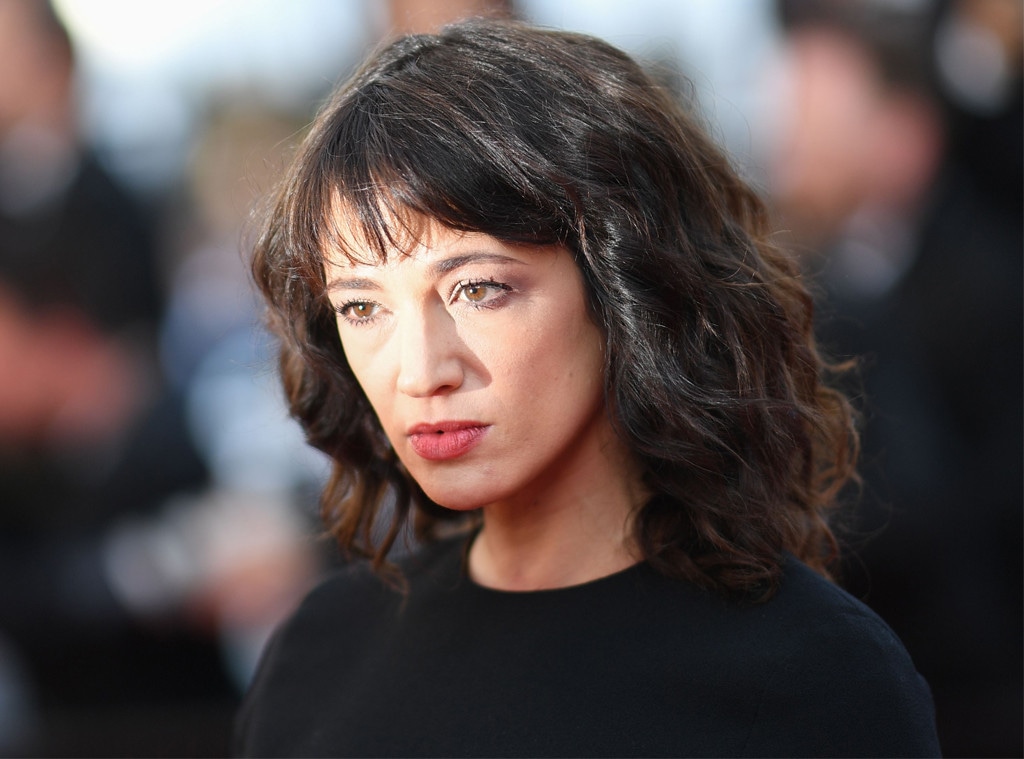 LOIC VENANCE/AFP/Getty Images
Asia Argento has reportedly been fired from her post as a judge on X Factor Italy. 
The actress and figure in the #MeToo Movement came under fire last week after the New York Times reported she had paid her former co-star Jimmy Bennett $380,000 after he accused her of assault and battery in a notice of intent to sue in November 2017.  Per the Times report, Bennett claimed Argento gave him alcohol to drink, allegedly kissed him, removed his pants, performed oral sex and then the two allegedly had intercourse in Argento's California hotel room in May 2013. At the time, Bennett was 17 years old and Argento was 37 years old with the age of consent in California being 18 years old.
Argento has publicly denied having a sexual relationship with Bennett and claimed her late ex-boyfriend Anthony Bourdain "personally undertook to help Bennett economically." 
On the heels of the report, Sky Italia and FremantleMedia Italia decided to pull the actress from the live portion of the show, according to a new report from Variety, citing sources. E! News has reached out to both for comment.  
Argento will reportedly still appear on seven episodes of the show that were already shot for the initial auditions. Per Variety, the live portion with a new judge will begin on Oct. 25. Argento's ex, Morgan, who has served as a judge on previous seasons, is a rumored replacement in the Italian press, according to Variety. When the report first came out, Sky Italia and FremantleMedia Italia commented publicly in a statement, noting that they had picked Argento to be a judge because of musical skills and ability to manage a television role.
"That said, we want to be very clear: if the allegations reported by The New York Times today were to be confirmed, the issue would be absolutely inconsistent with Sky's ethical principles and values and therefore—in full agreement with FremantleMedia—we would have no choice but to take note of it and put an end to the collaboration with Asia Argento," the statement concluded. 
In a statement she issued shortly after the news broke, Argento denied having a sexual relationship with Bennett. "I was linked to him during several years by friendship only, which ended, when subsequent to my exposure in the Weinstein case, Bennett – who was then undergoing severe economic problems and who had previously undertaken legal actions against his own family requesting millions in damages – unexpectedly made an exorbitant request of money from me," the statement read. "Bennett knew my boyfriend, Anthony Bourdain, was a man of great perceived wealth and had his own reputation as a beloved public figure to protect."
Stephen Lovekin/Shutterstock
As the statement continued, "Anthony insisted the matter be handled privately and this was also what Bennett wanted. Anthony was afraid of the possible negative publicity that such person, whom he considered dangerous, could have brought upon us. We decided to deal compassionately with Bennett's demand for help and to give it to him. Anthony personally undertook to help Bennett economically, upon the condition that we would no longer suffer any further intrusions in our life."
"This is, therefore, the umpteenth development of a sequence of events that brings me great sadness and that constitutes a long-standing persecution," Argento's statement concluded. "I have therefore no other choice but to oppose such false allegations and will assume in the short term all necessary initiatives for my protection before all competent venues."
In his own public statement, Bennett explained why he did not initially speak out. 
"Many brave women and men have spoken out about their own experiences during the #metoo movement, and I appreciate the bravery that it took for each and every one of them to take such a stand. I did not initially speak out about my story because I chose to handle it in private with the person who wronged me. My trauma resurfaced as she came out as a victim herself. I have not made a public statement in the past days and hours because I was ashamed and afraid to be part of the public narrative. I was underage when the event took place, and I tried to seek justice in a way that made sense to me at the time because I was not ready to deal with the ramifications of my story becoming public," his statement read.
"At the time I believed there was still a stigma to being in the situation as a male in our society. I didn't think that people would understand the event that took place from the eyes of a teenage boy. I have had to overcome many adversities in my life, and this is another that I will deal with, in time. I would like to move past this event in my life, and today I choose to move forward, no longer in silence."