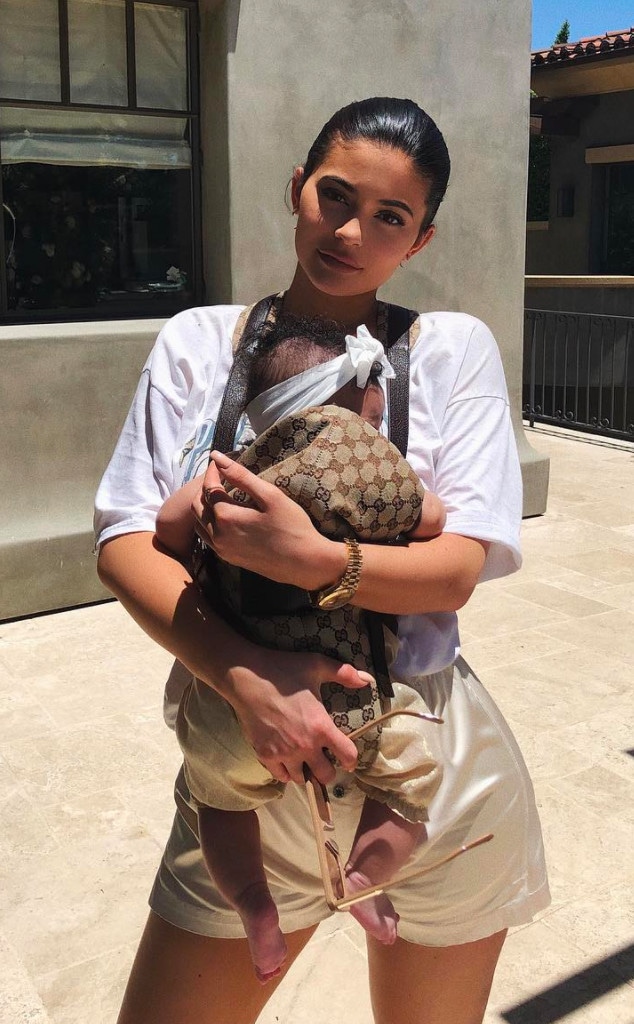 Instagram
Kylie Jenner knows beauty. After all, it's how she's turned herself into a near-billionaire.
Jenner, who graced the cover of Vogue Australia's September issue, opened up a newly released video about her definition of beauty and what she intends to pass on to her daughter, Stormi Webster. "Beauty to me means being yourself. Beauty to me means Stormi," she whispered to the camera.
As for what makes someone beautiful, it all comes back to "confidence." The cosmetics mogul discussed one of the most astounding moments of her life: giving birth to Stormi. "Creating life was one of the most beautiful moments of my life. It's hard to explain why. It's just when you've experienced it you understand," she said.
In the video, the new mom also expressed what she wishes for Stormi and how her daughter can maintain her own individuality. The crux of her main beauty tips for Stormi has nothing to do with outward appearances. Rather, it's all internal. "A beauty lesson that I want to pass on to Stormi is probably just be carefree and experiment and let her experiment with her look and who she wants to be," Jenner explained. 
Jackie Nickerson/Vogue Australia
Stormi has already exhibited her fascination and love of her mom's brand Kylie Cosmetics.
In her main Vogue interview, the Keeping Up With the Kardashians star spoke about how giving birth transformed her perspective on life. "I think more of the future. I used to live each day as it came, and now I look at the future more. I actually feel like I love myself more after I had Stormi," she said to the fashion magazine.
She and Travis Scott—the new ultimate power couple—are learning as they go when it comes to parenting, and they can't stop showing their love for their baby. In one picture of Scott holding Stormi, he wrote on Instagram, "Teach my stormi to love. I'll forever protect that smile."
Jenner has over 113 million Instagram followers alone, which means shutting off and stepping away from social media isn't always the easiest task. The beauty entrepreneur, however, finds ways to do it. "I find inner piece by shutting my phone off and going into my little bubble and just focusing on myself and my circle," she explained in the video.
As for future plans, Jenner is keeping an open mind: "Ten years from now, I just want to be happy whatever I'm doing."