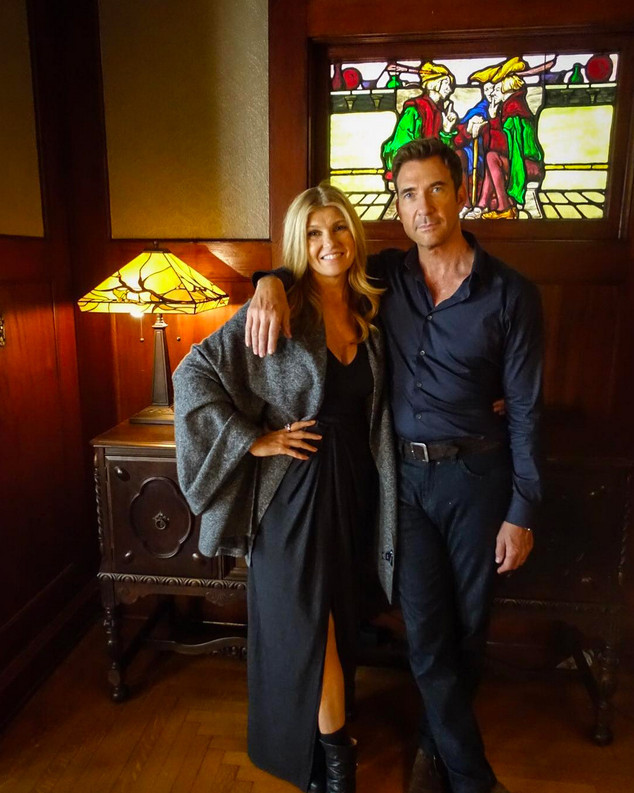 Instagram
Vivien and Dr. Ben Harmon are back in town?
American Horror Story creator and director Ryan Murphy has shared snapshots little by little of what to expect from the upcoming Coven/Murder House crossover to create the devilishly scary American Horror Story: Apocalypse. One of these updates—which could appear minor to a random passerby but major to any AHS fan—was a picture of Connie Britton and Dylan McDermott (Vivien Harmon and Dr. Ben Harmon on season 1) standing together in front of a stained-glass window. Murphy described the photo, "Connie and Dylan. The Harmon's in their forever AHS home...Murder House."
The Harmon's return isn't the first update we've seen inside an AHS abode. Last week, Murphy shared a picture of three women from the other American horror home: the Coven. Murphy captioned the picture of Sarah Paulson, Stevie Nicks and Lily Rabe, "The Return. Cordelia, Stevie and Misty catching a bewitching spell."