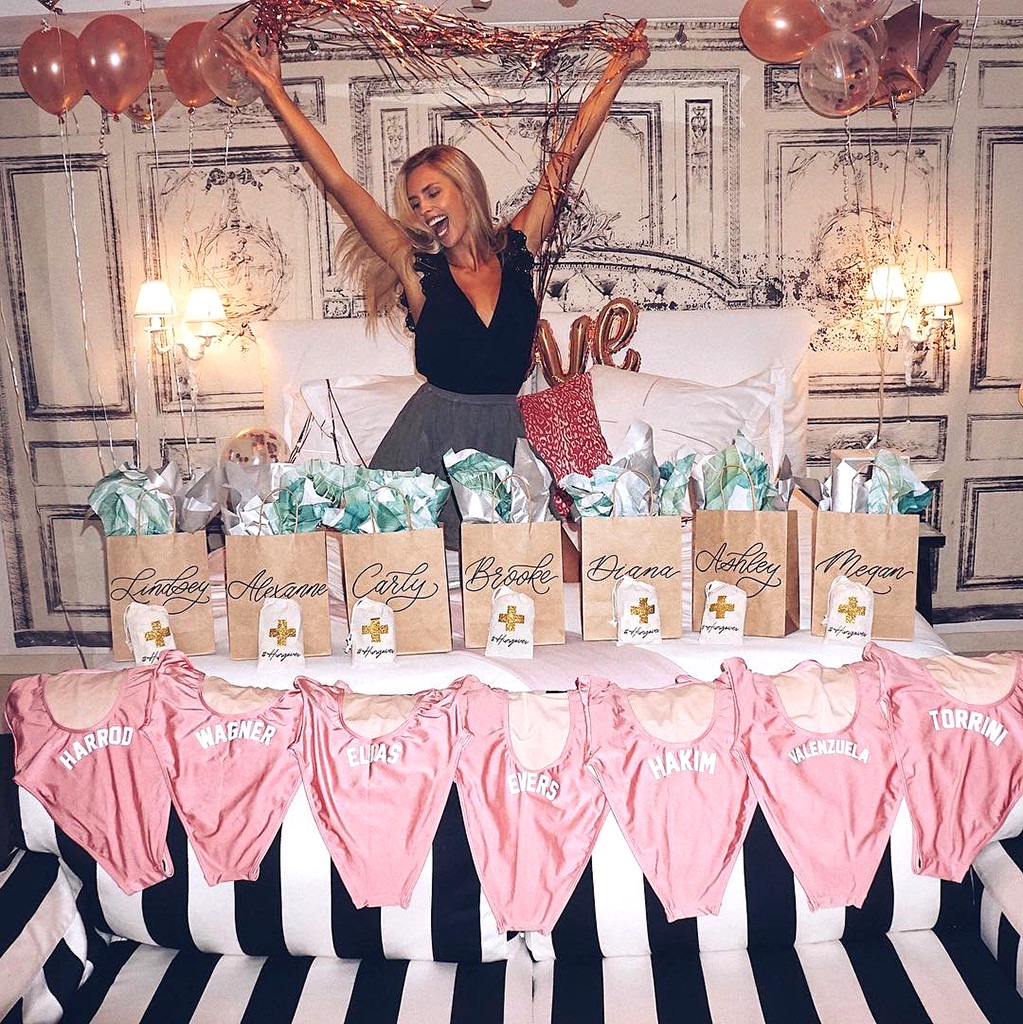 Kayla Rae Reid/Instagram
After a slight detour, Kayla Rae Reid has arrived for her bachelorette party.
On Thursday, Ryan Lochte's wife shared a selfie of herself in the plane on the way to the festivities in Miami, only to later reveal the flight was cancelled. After a quick change of plans, the mother-of-one made her way to the SLS Hotel, where her and her gal pals opened gift bags and indulged on champagne before settling in for the night.
The next morning the ladies woke up bright and early for a workout at Barry's Boot Camp. Clad in matching fitness apparel, the girls cheered on the bride-to-be in her white leggings and bra while at the popular gym. Later, they slipped into their bikinis for some rest and relaxation by the beach.
Kayla's trip to Miami Beach comes months after she officially married the Olympic gold medalist in a courthouse ceremony in January. However, the two plan on formally tying the knot in front of their family and friends in the near future.
Just last week, the groom celebrated the end of his single days with an $11,500 bachelor party in Las Vegas. He and his friends partied the night away at the Hakkasan Las Vegas Restaurant and Nightclub inside the MGM Grand Hotel and Casino. A source revealed to E! News, "Lochte and pals sipped on Grey Goose vodka, Avion tequila and Veuve Clicquot Champagne while listening to the live performance by Steve Aoki."
And while the blushing bride enjoys some girl time in Miami Beach, Lochte and their son, Caiden Zane, are spending some quality time with grandpa. The doting father shared a video to Instagram of the little one getting down to the alphabet song. "My lil boy with dance moves! You go @caidenzane," the swimmer captioned the adorable moment.