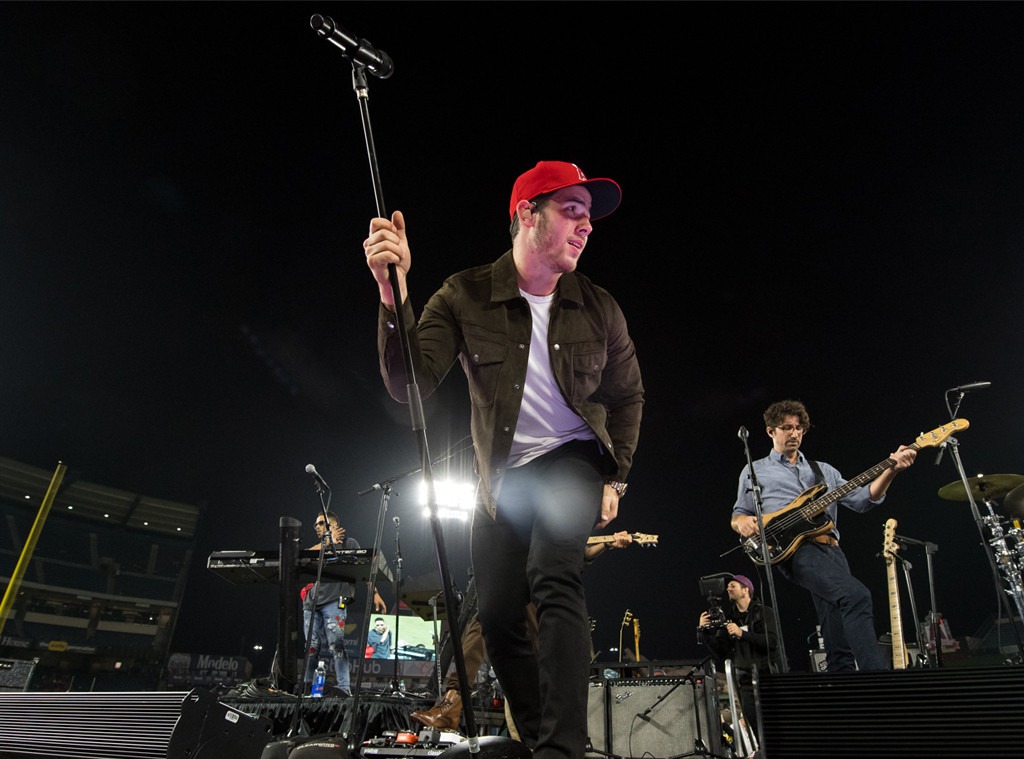 Courtesy of Los Angeles Angels of Anaheim
Nick Jonas has love on the brain!
For those who thought the talented singer was only focused on his relationship with Priyanka Chopra, we're happy to report new music is still a priority too.
On Friday morning, Nick released a fresh track with Robin Schulz titled "Right Now." Within hours of the song being available, fans couldn't help but start singing along to the catchy lyrics.
"Right now, you know I miss your body / So I won't kiss nobody until you come back home," he sings. "And I swear, the next time that I hold you / I won't let you go nowhere / You'll never be alone, I'll never let you go."
Fans were also left wondering if the song was inspired anyway by Nick's fiancée. While both parties are staying quiet, the lyrics may just prove that this performer is in love.
"You are my water, my sun, my moon and stars / Your heart is all I need," Nick proclaims in the track. "It start when you come / I want to be where you are, where you are (na, na)."
In celebration of the new song, Nick teamed up with Postmates to share his favorite go-to spots. At the same time, he also surprised a few unsuspecting customers with deliveries, as documented on Instagram.
"My go-to order is a turkey burger," Nick previously shared. "It's an important piece of the puzzle for me… in keeping it lean and healthy, while being delicious at the same time."
Business aside, Nick appears more than content in his personal life. The "Chains" singer most recently traveled to India where he celebrated his engagement to Priyanka.
"Future Mrs. Jonas. My heart. My love," he wrote on Instagram when confirming his new relationship status for the first time. "Prayer, family and loved ones as the foundation to this new chapter."
Congratulations on everything Nick!