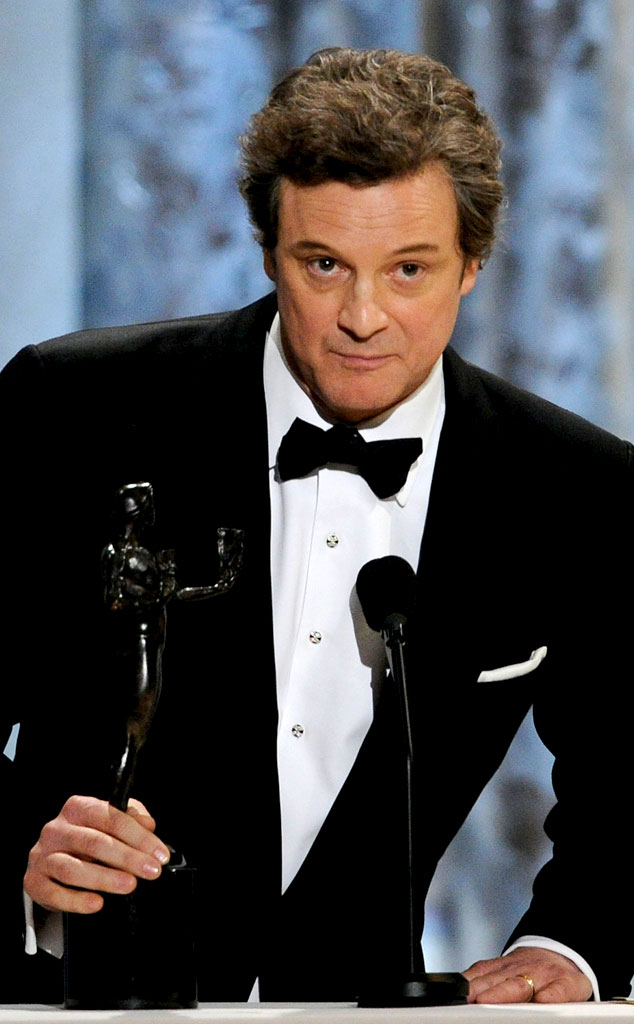 AP Photo/Mark J. Terrill
At 58 years old, Colin Firth may be one of the biggest heartthrobs in the world.
Since he emerged from the lake in BBC's Pride and Prejudice mini-series and plunged straight into our hearts, the multitalented actor has won us over time and time again with his English charm and good looks.
After his beloved stint as Mr. Darcy in the Jane Austen-inspired television series, Colin continued playing the parts of dreamy love interests with his roles in hit rom-coms like Bridget Jones's Diary, Love Actually and Mamma Mia!. Whether acting as an uptight lawyer, a frustrated author or a kind-hearted banker, Colin has us falling head over heels for him no matter the role.
Even off screen, the British actor is known for his endearing dry sense of humor, his impressive modesty and his romantic gestures. As one of the most adored men on the silver screen, Colin is also, of course, happily married. He and his wife, Livia Giuggioli, have been together for more than 20 years and built the sweetest family-of-four with their children, Luca, 17, and Matteo, 15.
In honor of the rom-com king's birthday today, take a look at all the times Colin left his mark on our hearts both on and off screen.