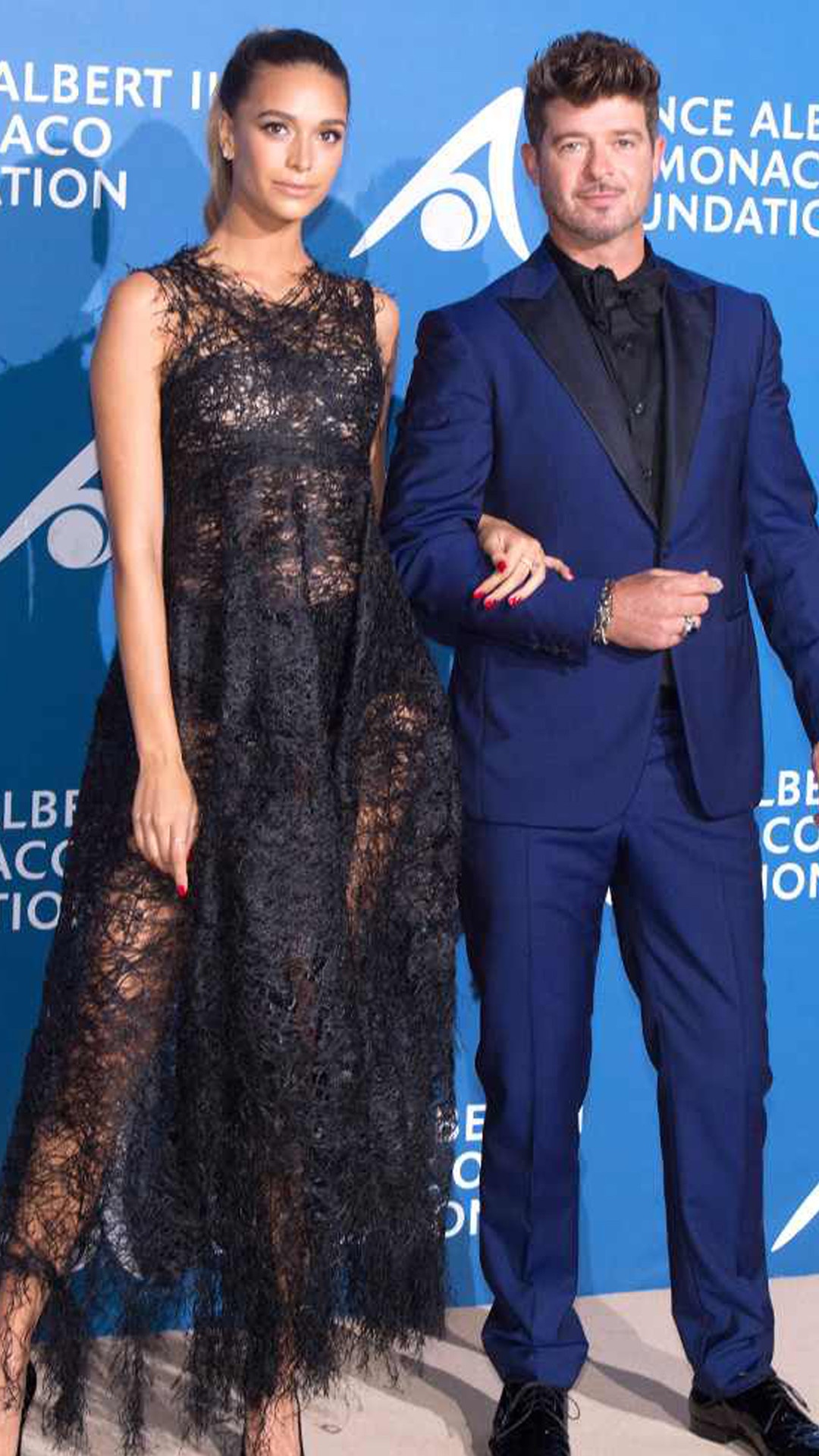 Stephane Cardinale - Corbis/Corbis via Getty Images
Robin Thicke's girlfriend April Love Geary has revealed that she suffered a miscarriage before having their daughter Mia Love Thicke.
During an Instagram Story Q&A on Wednesday, the 23-year-old model was asked about miscarriages and if they "scared" her. "I had one before Mia," April replied. "But I'm not scared, worrying or stressing out too much isn't good for the baby."
She then added, "Life happens and we can't control everything."
It was just one year ago that Robin and April revealed that they're expecting a child together. April gave birth to Mia in February, with Robin announcing the news on Instagram, writing, "On 2/22 at 13:33 Mia Love Thicke was born. Thank you God and April Love."
Earlier this week, it was revealed that the couple is expecting another baby. April shared a video of Mia holding a sonogram picture with the caption, "Well someone is going to be a big sister next year! We're so excited to share with y'all that I'm expecting again! We find out Saturday if it's a boy or a girl! What do you guys think it's going to be? Forgot to mention the due date is Robins birthday!"
During her Instagram Q&A on Wednesday, April shared more details on her current pregnancy. When asked if her pregnancy was planned, April replied, "Nope!!! I started birth control and then one morning I woke up nauseous."
April also shared that she's measuring about 12 weeks right now.
Robin also has a son Julian Thicke, 8, with his ex Paula Patton.