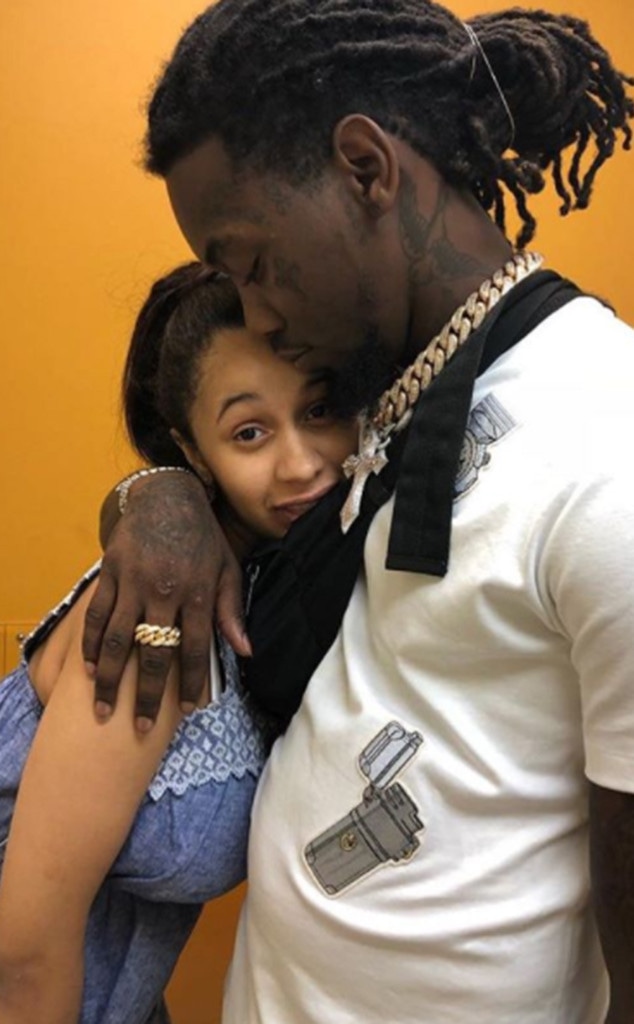 Instagram
Squint and you might catch the tiniest glimpse of Kulture Kiari Cephus. 
Cardi B and Offset have managed to keep their 1-month-old daughter out of the spotlight and Wednesday was no different. The new mom shared a snap of her and her famous husband holding their little one together, though a majority of the baby's face was cropped out. 
"KultureK," the Grammy-nominated star captioned the sweet shot of her new family of three. 
However, fans were less enthused about the lack of Kulture in the frame. 
"Can we at least see her pinky toe!!!!!????" one fan pleaded. 
"Look I been playing cool. LET ME SEE THE BEAUTIFUL BABY," another urged. 
Michael Loccisano/Getty Images for MTV
Even Taraji P. Henson joined the chatter in the comments with a few eye emojis to keep the laughs going. 
The "I Like It" star even briefly fooled fans when she took the Radio City Music Hall stage on Monday night to open to the 2018 MTV Video Music Awards. Cardi stepped out holding what appeared to be something—or someone—wrapped up in a bundle in her arms. 
Of course, viewers immediately thought it might be baby Kulture ready to make her international debut. However, the star unwrapped the blanket to reveal she was actually holding a moon person statue. 
Fans have been anxiously awaiting the first photos of the couple's baby girl since the new mama confirmed the youngster's arrival on social media while simultaneously revealing their little one's unique name. 
As for her face, the wait continues...