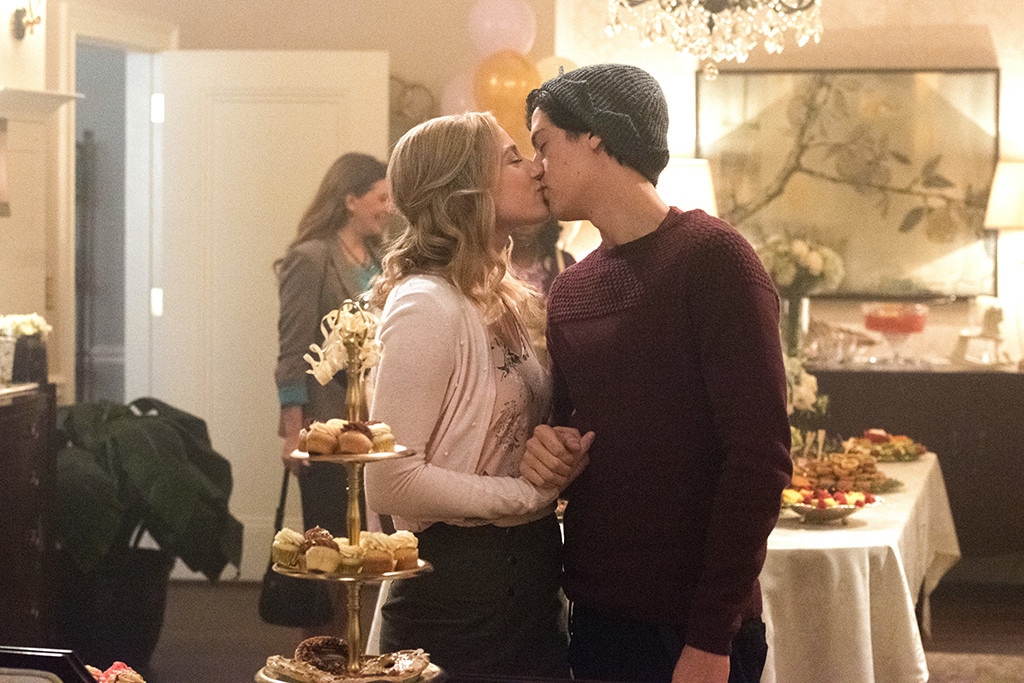 Dean Buscher/The CW
The more we hear about Riverdale's big flashback episode, the more we cannot wait to get it in front of our eyeballs. 
Creator Roberto Aguirre-Sacasa announced at Comic-Con that in season three, we would get to see an episode all about the parents of Riverdale as high schoolers, played by the actors who play their children. Finally, we'll get to see some light shed on the dramatic past that all of the parents have hinted at throughout the first two seasons, and apparently we'll learn some "dark secrets" about their time as teens. 
The CW later announced that Anthony Michael Hall will be stepping in as Principal Featherhead, "the longstanding principal at Riverdale High who gets caught up in the game the teenagers are playing in an unexpected way." 
Hall was famously a member of the 80s Brat Pack, and even starred alongside Molly Ringwald (who plays Archie's mom on Riverdale) in Sixteen Candles and The Breakfast Club. 
Below, you'll find everything else we know so far about the episode—including a whole gallery of incredible photos—which is set to air Wednesday, November 7. 
The Cast
Wherever possible, the current teen cast of Riverdale will play their parents. 
KJ Apa as Fred (Luke Perry)
Cole Sprouse as FP (Skeet Ulrich)
Lili Reinhart as Alice (Madchen Amick)
Camila Mendes as Hermione (Marisol Nichols)
Madelaine Petsch as Penelope (Nathalie Boltt) 
Casey Cott as Sheriff Keller (Martin Cummins)
Ashleigh Murray as Sierra (Robin Givens)
As Camila Mendes can play only one of her onscreen parents, young Hiram Lodge will be played by Kelly Ripa and Mark Consuelos' son, Michael Consuelos. 
Secrets Revealed
Aguirre-Sacasa told reporters during the CW's TCA summer press tour that the episode would reveal "a really, really dark secret in Riverdale that the parents have been keeping since they were in high school." 
He also said that the title of the episode, "The Midnight Club," is a play on The Breakfast Club, but "a much darker version of that." 
EP Sarah Schechter said, "it's one of my favorite scripts," and "everyone is going to completely lose their mind for it." 
The Teens Are Ready
Madchen Amick, who famously played Shelly on Twin Peaks, said that onscreen daughter Lili Reinhart has been studying Shelly to get ready to play a teenage Alice. 
KJ Apa posted an Instagram story about dying his hair brown, presumably in order to play a teen version of Luke Perry.  
"It's going to be great to see because KJ is so good at imitating people, not just me, but everybody," Perry said. "I'm really looking forward to see him do me in that. Yeah, it will be fun." 
Riverdale airs Wednesdays at 8 p.m. on the CW.