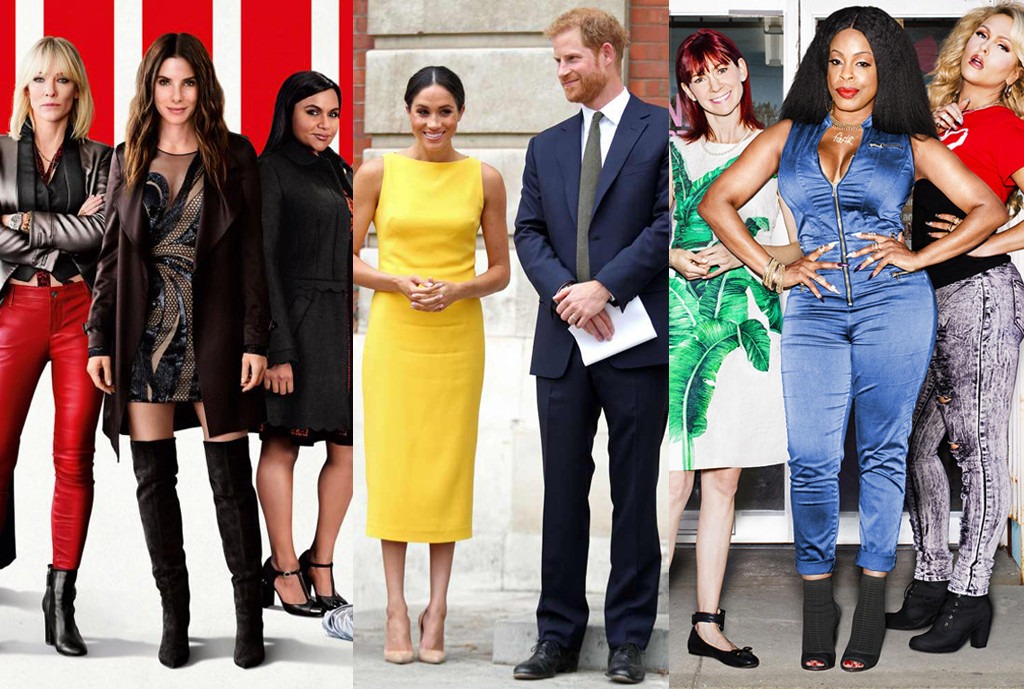 Warner Bros.; Shutterstock; TNT
Today's the day we've all been waiting for...our final round of competition for the Best of Summer Tournament has begun!
After weeks of competition and different categories being voted on by you guys, we have one last poll for you to take this month.
Now, all five of our category winners will be battling it out to find out once and for all who, or what, won summer this year.
Will it be Ocean's 8, which packed a punch at the box office this summer with Sandra Bullock and her fierce lady gang?
Or, would you rather see your favorite summer couple of Prince Harry and Meghan Markle take home the crown?
What about TNT's hit drama Claws? This TV show took over our TV screens all summer long (thank goodness) and we are already wondering what will happen next season.
Taylor Swift rocked it out over the past few months with her Reputation Tour taking over the world this summer and her album did make our drive to and from work semi-bearable so, perhaps she should get the title of Best of Summer.
Of course, there is Chrissy Teigen, who made us wish we were living their life on a regular basis thanks to their amazing social media presence, and since we live in a social media drive world, maybe they should end up on top.
While we are fans of all things and people who have won their respective categories this month, only one can come out victorious.
Vote for the person, show or movie you want to be named Best of Summer 2018 below and check back next week to see if your pick wins!
Voting for this round ends on Sunday, Aug. 26 at 7 p.m. PT.
Best of Summer Tournament: Final Round