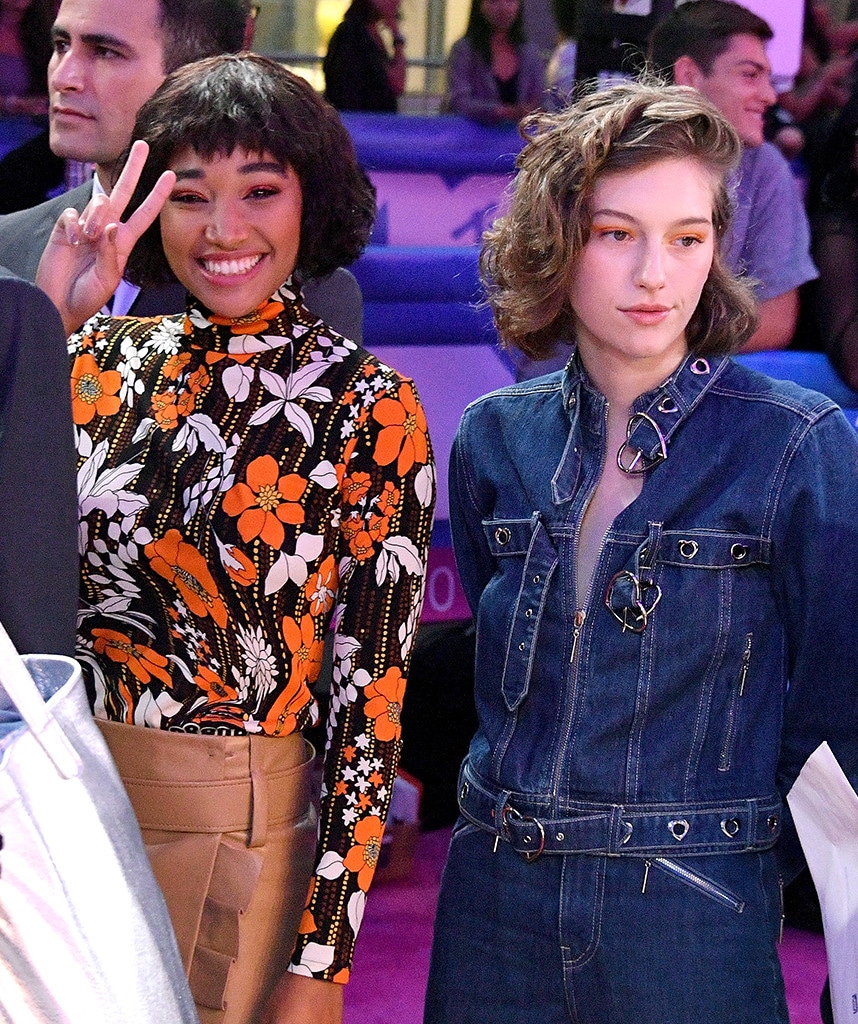 Dia Dipasupil/Getty Images for MTV
A date night at the 2018 MTV Video Music Awards? Not too shabby.
During Monday night's star-studded award show, Amandla Stenberg and girlfriend King Princess were spotted on the red carpet near Radio City Music Hall.
Wearing a floral blouse and skirt from Prada, the actress delivered a piece sign to fans while she waited to enter the venue and present an award with the cast of The Hate U Give.
As for King Princess (real name Mikaela Straus), the singer opted for head-to-toe denim.
Although the pair didn't walk the red carpet together, they were spotted holding hands as they left their hotel room Monday evening to arrive at the star-studded bash.
Back in June, Amandla came out as gay in a new interview for Wonderland. When the piece was posted, the actress posted the cover story on Instagram with the message: "OUT & PROUD. So happy to say the words Yep, I'm Gay in official print."
"I was so overcome with this profound sense of relief when I realized that I'm gay—not bi, not pan, but gay—with a romantic love for women," Amandla explained to the publication. "All of the things that felt so internally contrary to my truest self were rectified as I unraveled a long web of denial and self-deprivation."
King Princess would later confirm their relationship last month when she referred to Amandla as her girlfriend in an interview with Billboard.
The duo, along with millions of viewers, was able to enjoy special performances from Jennifer Lopez, Ariana Grande, Shawn Mendes and more.
Camila Cabello and Cardi B were also big winners throughout the evening.