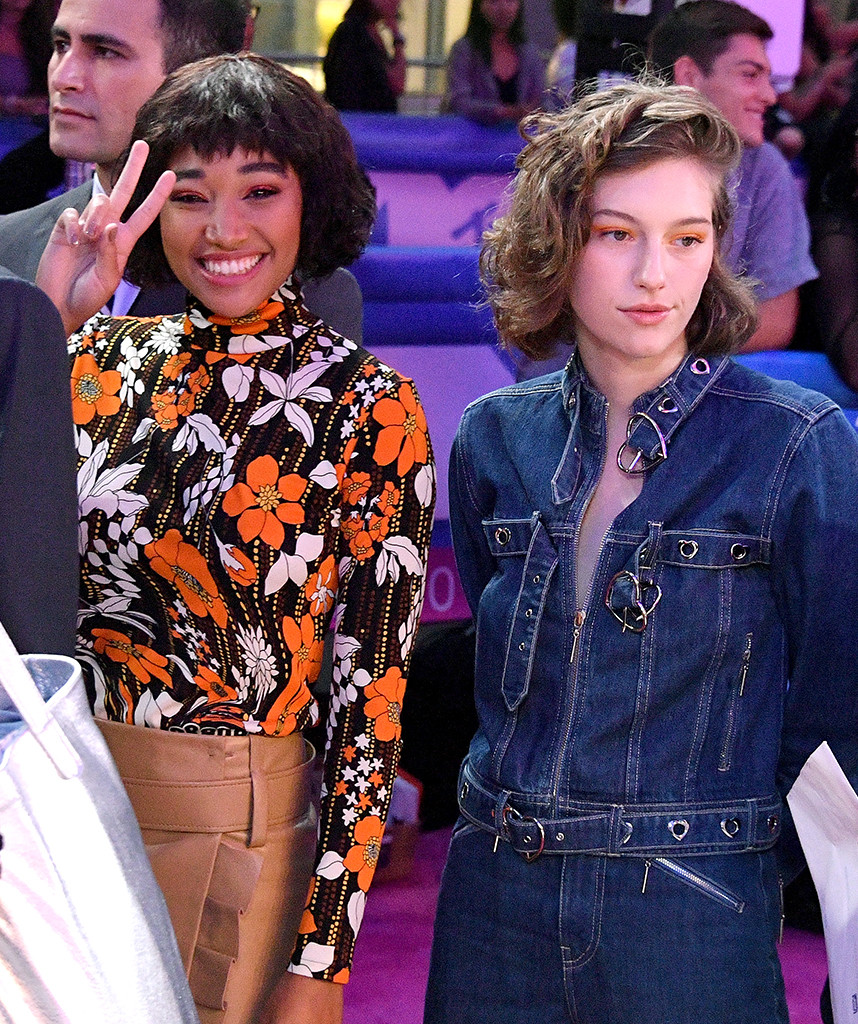 Dia Dipasupil/Getty Images for MTV
A date night at the 2018 MTV Video Music Awards? Not too shabby.
During Monday night's star-studded award show, Amandla Stenberg and girlfriend King Princess were spotted on the red carpet near Radio City Music Hall.
Wearing a floral blouse and skirt from Prada, the actress delivered a piece sign to fans while she waited to enter the venue and present an award with the cast of The Hate U Give.
As for King Princess (real name Mikaela Straus), the singer opted for head-to-toe denim.
Although the pair didn't walk the red carpet together, they were spotted holding hands as they left their hotel room Monday evening to arrive at the star-studded bash.
Back in June, Amandla came out as gay in a new interview for Wonderland. When the piece was posted, the actress posted the cover story on Instagram with the message: "OUT & PROUD. So happy to say the words Yep, I'm Gay in official print."