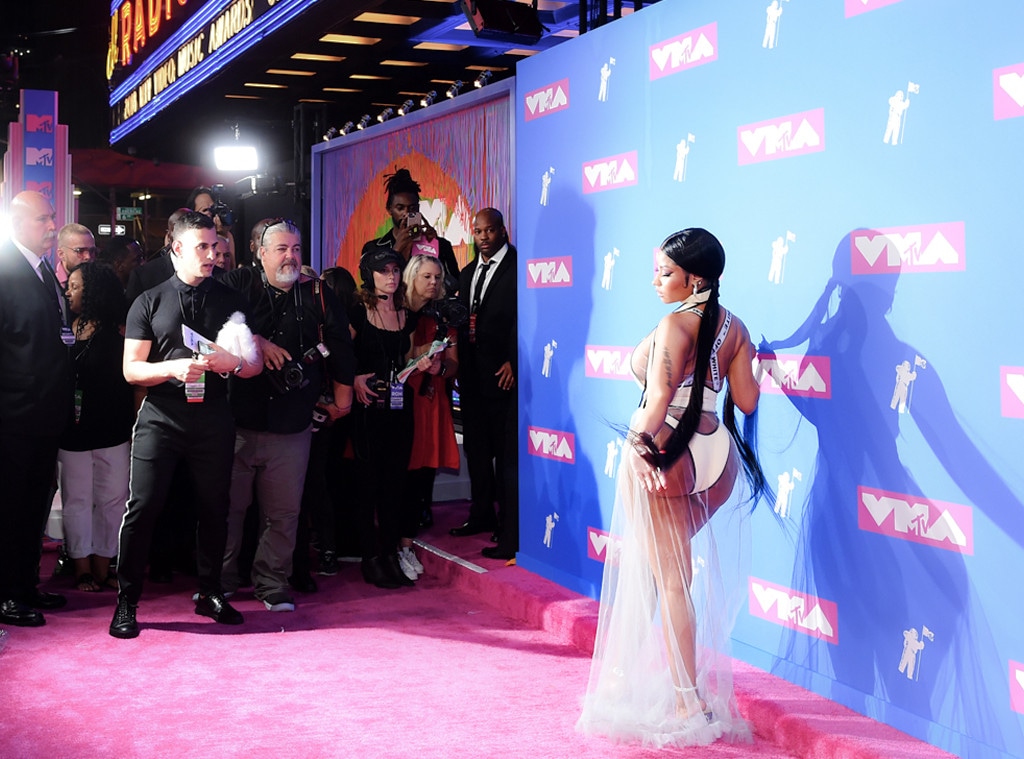 Jamie McCarthy/Getty Images
In honor of the MTV Video Music Awards 2018, Nicki Minaj channeled a life-size doll in a barely-there dress on the red carpet.
The "Chun-Li" rapper sported a cream bodysuit with black pipelining, featuring a matching choker and waist belt from Off-White. Then, she added a light sheer dress that made the bodysuit and the rest her body visible. From the back, the bodysuit features criss-cross straps and only covers a portion of her bottom, but this star's fashion game centers on "if you got it, flaunt it," so the revealing bodysuit is well within her wheelhouse. 
She finished her look with medium-sized hoop earrings, diamond-accented jewelry and heeled, metallic sandals. It's a look that most wouldn't dare to rock. But, this is the VMAs red carpet, where bold is usually better. And, Nicki has a longtime history of daring looks at this annual award ceremony.
With a conversation-starting dress, her beauty meets the drama of the outfit head on. She wore two mermaid-length pigtails, which she played with on the red carpet. For makeup, the "Barbie Dreams" rapper opted for her signature winged eyeliner and long lashes.
For this Barbie, this sexy, fashion-forward look is a dream come true.