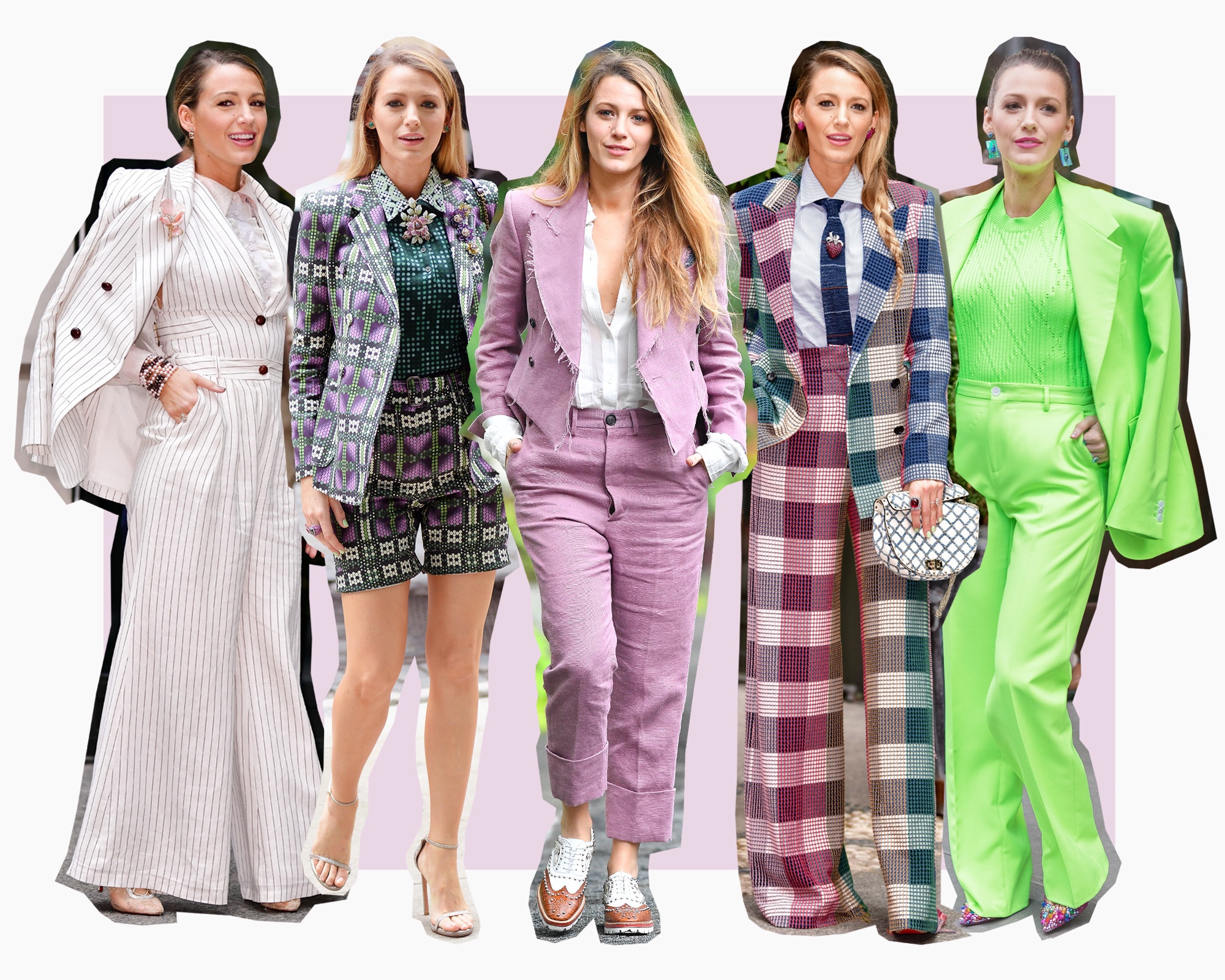 Blake Lively just turned the sidewalk into a fashion runway just before fall—perfect timing.
The Hollywood star has been out more than usual, promoting her new movie, A Simple Favor. And, her promo tour wardrobe is insanely amazing. Since Friday, she's been spotted in six suits of various fits, colors and patterns. Each one was standout in its own right, but worn back-to-back, these looks created a fall wardrobe that's well-suited for the fashion obsessed.
Prime example: her lavender linen suit from Vivienne Westwood. Ryan Reynolds' better half gave suiting a casual touch, pairing her look with a white button-down shirt and brown and white oxford shoes. She kept her beauty minimal with tousled tresses and barely-there makeup. Based on the hue and fabric, this is the perfect suit to transition from summer to fall. 
Whether or not you can afford to purchase more than five designer suits, there are valuable to lessons to be learned from Blake's style. The first lesson: Menswear looks good on women. With a few tweaks, traditionally masculine pieces can be just a feminine and fun as womenswear. 
Don't know where to start? Let Blake lead the way with the 6 style lessons we learned from her press tour wardrobe below!