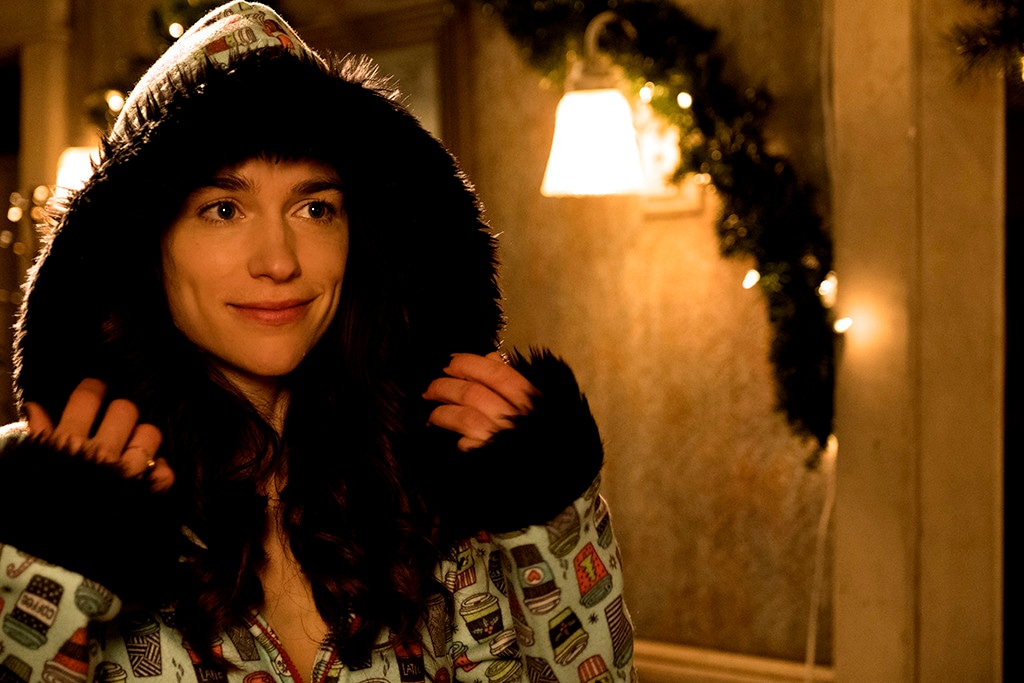 Syfy
Listen, over the years we have fallen in love with many a pair of pajamas. 
It's hard to find a comfy robe or a pair of soft pants we don't want to own, but we may have found our new dream sleep attire thanks to Wynonna Earp. 
The SYFY series airs its first ever Christmas episode this Friday, August 24, and in these first look pics exclusive to E! News, you can very clearly see that Wynonna's (Melanie Scrofano) coffee cup-patterned onesie is incredible.
You can also assume from these pics that Christmas at the Earp household might actually be really nice this year, thanks to the fact that Mama Earp (Megan Follows) is back to celebrate with her daughters and to fill them in a bit more on Waverly's (Dominique Provost-Chalkley) father and backstory. Obviously everything is not going to go to plan, and you can probably prepare for a pretty big Christmastime shock before the night is over. 
Doesn't Wynonna just look so cozy? And doesn't her outfit almost make you not notice that the tree appears to be decorated with scarves and perhaps also a sock? 
While Doc (Tim Rozon) doesn't get to wear fun PJs, he does get his very own festive photo and the job of cutting down the family tree. 
Watch:
"Wynonna Earp" Cast Plays 'Truth or Dare' at 2018 Comic-Con
While you're here and waiting for Friday, you might as well also rewatch the cast of Wynonna Earp play Truth or Dare at Comic-Con, and ponder who you side with in Teagate 2018. 
Wynonna Earp airs Fridays at 9 p.m. on SYFY. 
E! and SYFY are both part of the NBC Universal family.