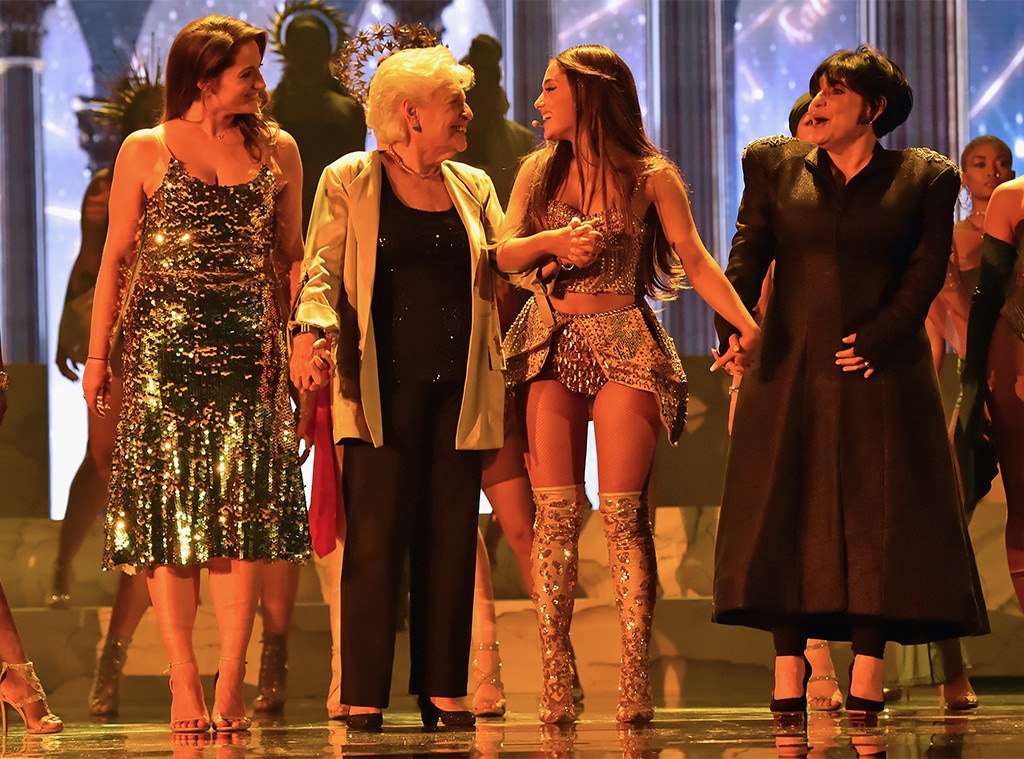 Kevin Mazur/WireImage
Today's the day! The 2018 MTV VMAs have arrived!
All of your favorite celebs have taken their seats inside of Radio City Music Hall in New York City for the annual music ceremony. While the show is being broadcast on TV, we're going to be bringing you all of the exclusive behind-the-scenes details from the ceremony that cameras didn't catch.
Want to know which stars are chatting inside the award show? Want to know which celebs are dancing in their seats during the star-studded performances? Don't worry, because E! News is here to tell you all of those important details!
1. Camila Cabello was the first celeb to take their seat inside Radio City Music Hall. She then snapped selfies with her date.
2. DJ Khaled was spotted shaking hands with Olivia Munn.
3. Liam Payne walked over to Camila and gave her a hug, she then introduced the singer to her mom.
4. Marshmallow had to be led to his seat. He couldn't quite climb the stairs with his helmet on so he took photos with fans in the meantime.
5. When Jennifer Lopez arrived inside the ceremony, she received a big applause from the audience.
Michael Loccisano/Getty Images for MTV
6. During Shawn Mendes' performance, Camila stood up and was spotted rocking out to the song.
7. Camila, Keegan-Michael Key and Post Malone were rocking out to Panic! at the Disco's performance. 
8. When Ariana Grande was unable to be in her seat, brother Frankie Grande served as her seatfiller. 
9. During Jennifer's performance, Tiffany, Camila, Karlie Kloss, Alex Rodriguez and more "we're going nuts" during the medley of hits. 
10. J.Lo's mom couldn't help but give Ja Rule a big hug after performing in his daughter's medley of hits.
11. During Travis Scott's performance, Kylie Jenner immediately stood up and filmed part of the song on her phone. G-Eazy, DJ Khaled and Bebe Rexha also showed enthusiasm for the performance. 
12. Camila and her mom were dancing and having a blast as Maluma performed during the second half of the show. 
The 2018 MTV Video Music Awards airs Monday, Aug. 20 at 9:00 p.m. ET/PT.