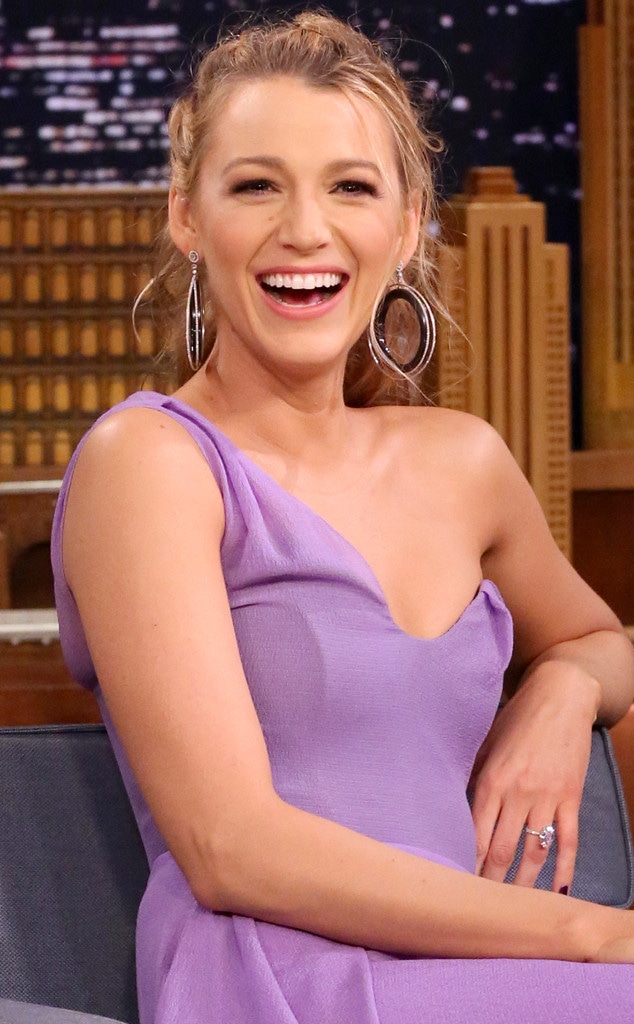 Andrew Lipovsky/NBC/NBCU Photo Bank via Getty Images
Blake Lively isn't afraid to be the punchline. 
The Simple Favor star was sharing a few photos from her night out with famous husband Ryan Reynolds when a fan noticed a minute error. 
"Best friend. Owner of @aviationgin. Sexy AF. Here's lookin' at you, kid. @vancityreynolds," the star caption a series of shots of her and the Deadpool actor together earlier this week. However, the star made the itty bitty mistake of not leaving a space between her emoji and her tag for Reynolds' Instagram account.
"I'm crying at her and the fact that she doesn't know she needs to put a space after an emoji for the tag to work," the Instagram user wrote. 
Well, the comment did not go unnoticed by the mother of two, who issued a comical comeback by throwing herself under the bus. 
"Good point! @blakelively is so dumb!!!!" she responded. 
The response sparked a flurry of praise for Lively from fans. "This is why I LOVE HER," one fan wrote. "You literally complete me," another said to the actress. 
Lively and Reynolds both are not afraid to have some fun on social media, especially with each other. 
When it came time to promote her upcoming mystery drama, Lively wiped her Instagram clean and unfollowed all of Hollywood colleagues—including her partner of more than five years. 
"I'm very sad about that. Definitely stinks. It's a terrible way to find out that I've been kicked out of the house, to be honest. Absolutely terrible," the actor played along in response. "I don't know where rage like that comes from."
Days later, the star reinstated her Instagram feed and got back to following Reynolds. 
Meanwhile, Lively is just as happy to crack jokes about herself in her photos. In honor of New Year's Eve, the Gossip Girl alum shared a particularly glamorous headshot from a decade earlier. 
The caption? "Just a little #makeupfreeselfie to round out the year. #2007#aunaturale."