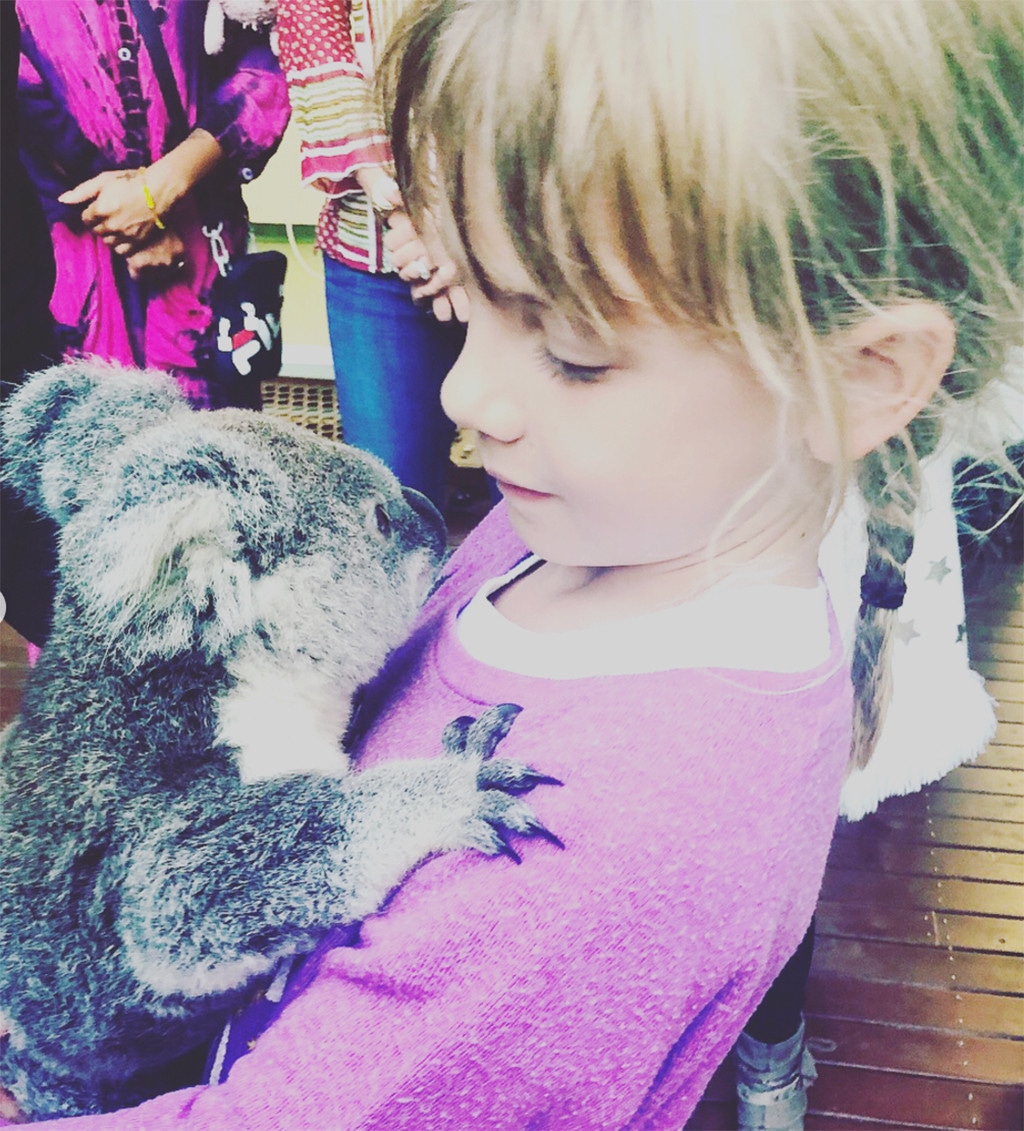 Instagram
Pink's children made a few animal friends this week during a visit to the Currumbin Wildlife Sanctuary in Queensland, Australia.
The "What About Us" singer shared pictures of the family's excursion on Thursday.
The adorable photos showed the Grammy winner feeding a kangaroo with her 1-year-old son Jameson Moon Hart and her 7-year-old daughter Willow Sage Hart cuddling up with a koala. 
Pink's family is currently in Australia for her Beautiful Trauma World Tour. However, it hasn't been the easiest time for the singer. The "Just Like Fire" artist returned to the stage last week after being hospitalized for a gastric virus and dehydration. She had also suffered an upper respiratory infection earlier this month.
The series of health issues forced the singer to postpone several of her shows; however, not everyone showed sympathy. In early August, Pink clapped back at the paparazzi for accusing her of cancelling her shows to relax on a beach. So after she was discharged from the hospital, Pink gave the photographers a warning that she would be spending some quality time with her family before her next show.
"That's a warning to paparazzi," she wrote on Instagram. "You might actually see me walking upright outside of my hotel room cage with two little children, and another warning: I might even smile. Not too much, though. I'll try to control the smiling."
Pink will continue to perform in Australia and New Zealand until September. She'll then head back to the U.S. for the next leg of her tour, which kicks off in March.