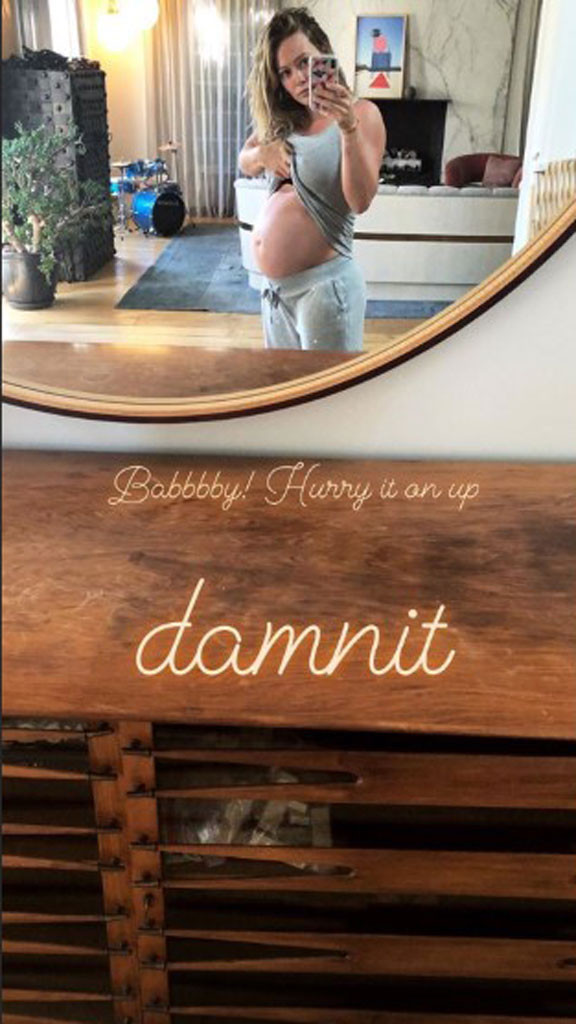 Instagram
Hilary Duff is ready for her baby to arrive.
"Baby, hurry it on up," the pregnant mom captioned her Instagram Story. In the selfie, the actress holds her bare belly as she nears the nine-month mark of her second pregnancy. Hilary has been itching to hold her baby ever since she found out she was having a darling daughter with boyfriend Matthew Koma. "I basically jumped 3 feet off the ground lol #hurryuplittlegirlwewanttomeetyou," Hilary captioned the video of the gender reveal.
Since then, the Younger actress has longed for the days when she didn't have to wake "up 9 times a night to pee." Nevertheless, she says it is, "Lovely to have a little life inside and to day dream of all the new adventures to come."