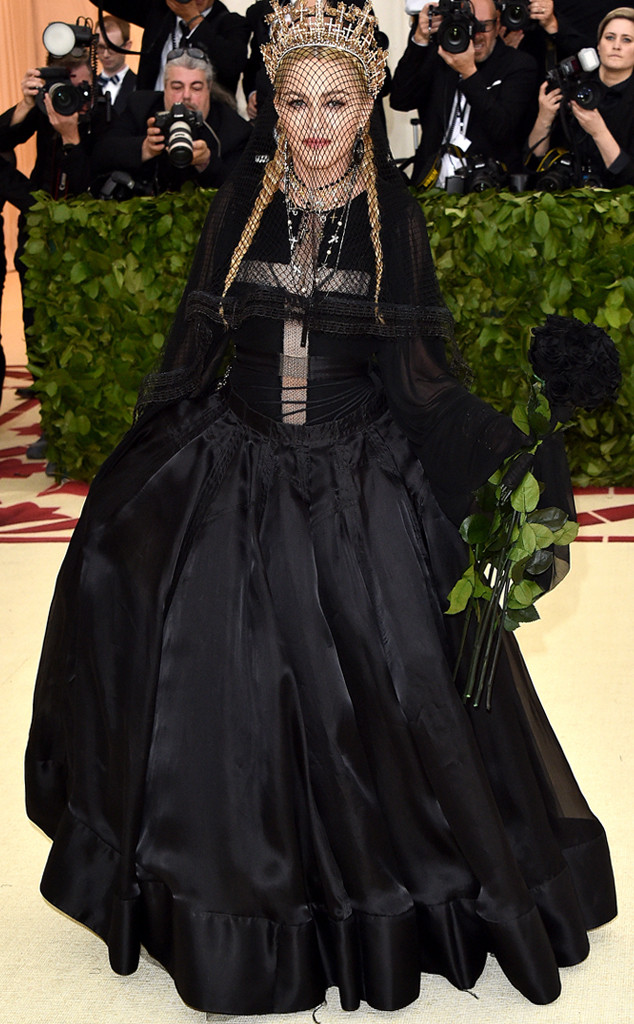 John Shearer/Getty Images for The Hollywood Reporter
It may be Madonna's birthday, but she's gifting us with a close-up look at her 2018 Met Galaperformance.
Back in May, the iconic triple threat graced the guests of the ball with a special production inside the Metropolitan Museum of Art's Costume Institute.
Three months later, the pop legend has shared the full performance online for all to enjoy on her milestone 60th birthday.
"In celebration of my birthday, and as a 'thank you' for all your donations on my Birthday Fundraiser, I wanted to share a very special performance from this year's Met Gala," she wrote to fans on Thursday.
The performance features the Grammy winner coming down a staircase in the Great Hall donning a monastic cloak while surrounded by a choir of men dressed as priests.
As could have been anticipated given the "Heavenly Bodies: Fashion and the Catholic Imagination" theme for this year, the singer kicked off the show by launching into her hit track, "Like a Prayer," as she descended step by step.