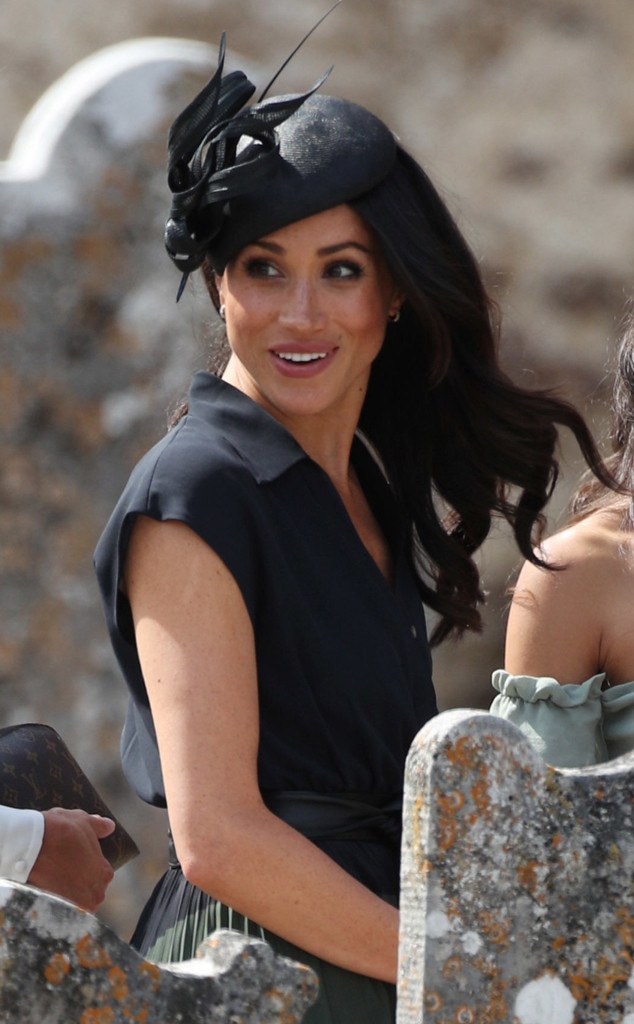 Yui Mok/PA Wire
When you wish upon a star, your dreams will take you very far.
Years before Meghan Markle would meet Prince Harry and experience a royal wedding of her own, the former actress was running a lifestyle blog that discussed a variety of topics.
One subject in particular is making news today. A post from the now defunct lifestyle blog The Tig has resurfaced where Meghan recalled her visions of becoming a princess.
"Little girls dream of being princesses. I, for one, was all about She-Ra, Princess of Power," she reportedly wrote before conducting an interview with Princess Alia Al-Senussi. "[I] had a bit of a 'pinch-myself-I'm-emailing-with-a-princess' moment," Meghan recalled when chatting with the humanitarian back in 2014.
Meghan would later write, "Grown women seem to retain this childhood fantasy. Just look at the pomp and circumstance surrounding the royal wedding and endless conversation about Princess Kate."
Little did she know that a royal wedding was in her future just a few years later.
While The Tig shut down in April of 2017, other blog posts have surfaced from the former Suits star including a letter where she expressed her love and appreciation for mom Doria Ragland.
"She will swivel her hips into the sweetest little dance you've ever seen, swaying her head and snapping her fingers to the beat like she's been dancing since the womb. And you will smile. You won't be able to help it. You will look at her and you will feel joy," she wrote on her personal blog. "I'm talking about my mom."
Doria was right by her daughter's side as she married Prince Harry in front of 600 guests inside Saint George's Chapel. Whether riding to the venue or getting ready, these two were able to experience many happy moments together.
"To all of the wonderful mamas in this world, thank you. For all the lessons, for all the love. For you," Meghan wrote. "I love you, Mommy."