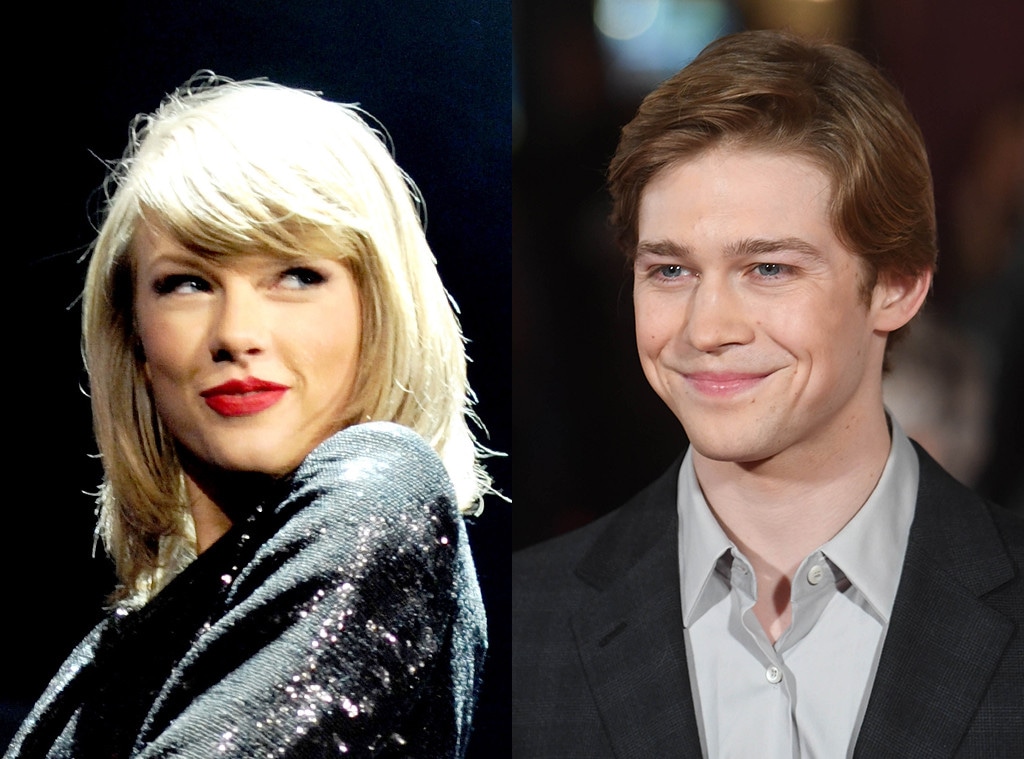 Getty Images
An Instagram is worth a thousand likes...or at least a few thousand if you're Taylor Swift's boyfriend, Joe Alwyn.
The British actor finally made his Instagram account public, allowing followers to see a glint of his private life. The excavation to unearth secrets about Alwyn's life may take some effort, however, because he only has 11 photos on the social media site. But it only takes one picture to make Swifties connect the dots between the Reputation singer and her boyfriend.
On May 8, Alwyn uploaded a picture of him standing in front of a cactus dressed in casual clothes. He appears to be looking up at the prickly tree in awe of it. So what exactly does a cactus have to do with Taylor Swift? Well, it just so happens that Swift began her Reputation tour in Glendale, Ariz. that night.
Just like Alwyn paid homage to his girlfriend in that Instagram snapshot, the "Look What You Made Me Do" singer dedicated the song "Gorgeous" to her beau who was in attendance at the Phoenix-area concert. 
Funny enough, Swift posted a photo on May 7 standing in front of the exact same cactus as Joe. She captioned the picture, "Fact: I've never been more excited about a tour than I am about this one. And it starts TOMORROW. Also, not even remotely tour related, but today I met a cactus." She and Alwyn both used the same cactus emoji, too.
Clearly, the Mary Queen of Scots actor is particular about what pictures he adds to Instagram, which is why this cactus photo is so revealing of his relationship with Swift. The couple is known for not going on many public outings together. Instead, they prefer to spend time with each other in more private and incognito settings.
At the time that news of their relationship broke, one source told E! News about how Swift and Alwyn managed to keep their romance "private and out of the spotlight." 
According to the insider, the "Shake It Off" singer goes to great lengths to remain unnoticed. She "always flies in and out on a private jet with lots of security and has been flying into very small and remote airports."
As someone known for her range of Hollywood ex-boyfriends (Tom Hiddleston, Harry Styles and Calvin Harris to name a few), Swift wanted to make sure her budding romance with Alwyn remained "on lockdown." The insider told E! News at the time that the two go to private locations where they could hang out "without the pressure of a public relationship and people making judgement calls."
Another sources told E! News back in May that Swift is "crazy about Joe."