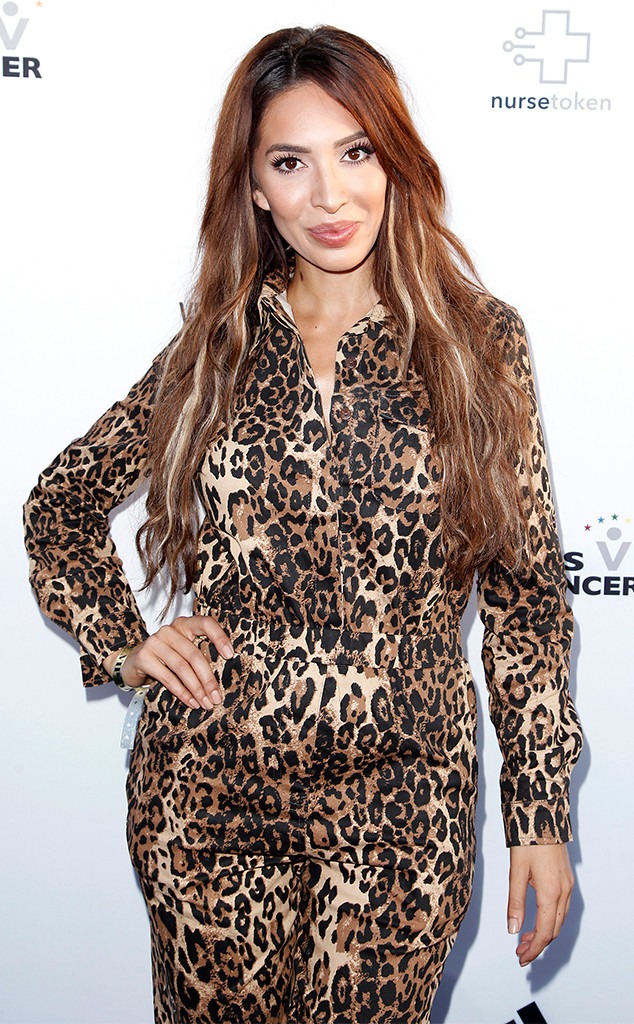 Tibrina Hobson/Getty Images for Athletes vs Cancer
UPDATE: The Los Angeles County District Attorney's Office has announced that Farrah Abraham entered a guilty plea on Friday for the incident at the Beverly Hills Hotel. According to Deputy District Attorney Peggy No, Farrah pleaded to one misdemeanor count of resisting, delaying or obstructing a peace officer. She was immediately sentenced to two years of summary probation and five days of community service or labor. She also was ordered to complete 12 hours of anger management and to stay away from the Polo Lounge in the hotel.

"In my eyes I'm not guilty as my property was still at the hotel and people were setting me up, withholding my phone and my car," Farrah tells E! News. "I've already completed the anger management, and will finish community service and will follow through on probation."
_______
Farrah Abraham is ready to have her day in court.
Less than a month after allegedly getting into a fight at the Beverly Hills Hotel, the former Teen Mom OG star appeared in a Los Angeles courtroom this morning for her arraignment based on battery charges.
Farrah entered a not guilty plea and rejected a plea deal from the district attorney's office.
"I'm not guilty. I'm not accepting the offer because I'm not guilty. I've gone to a lot of counseling and therapy through the years, I'm very stable," Farrah explained to E! News after court. "I'm not accepting the DA's offer since I'm not guilty."
She continued, "This is just another form to me of, again, no celeb face and there would be no case. I'm not guilty. l don't need any criminal records. I'm not like the other Teen Moms... I don't think it's funny when people are harassed. I'm not a victim, I'm a victor."
E! News has learned the DA's offer—that Farrah ultimately declined—included a punishment of three years probation, 26 anger management classes and an order to stay away from the Beverly Hills Hotel.
Farrah's attorney, however, added that his client "was clearly allowed into the hotel" and is innocent.
Back on July 16, the Los Angeles District Attorney's Office confirmed to E! News that Farrah was being charged with one misdemeanor count of battery and one misdemeanor count of resisting an officer. If convicted, she faces a maximum of 18 months in jail.
According to Beverly Hills Police, a male hotel security officer alleged that Farrah struck him in the face with her forearm, grabbed his ear and pushed him in the face as he attempted to prevent her from re-entering the hotel after she was asked to leave.
But in a statement, Farrah defended herself and claimed "this was all blown out of proportion."
"I was a guest at the hotel and I did not touch anyone," she shared with E! News. "I was targeted and that's why these men sold stories."
Her next court date is scheduled for September 21 in Los Angeles.
This post was originally published on Mon. Aug. 12 at 12:31 p.m.