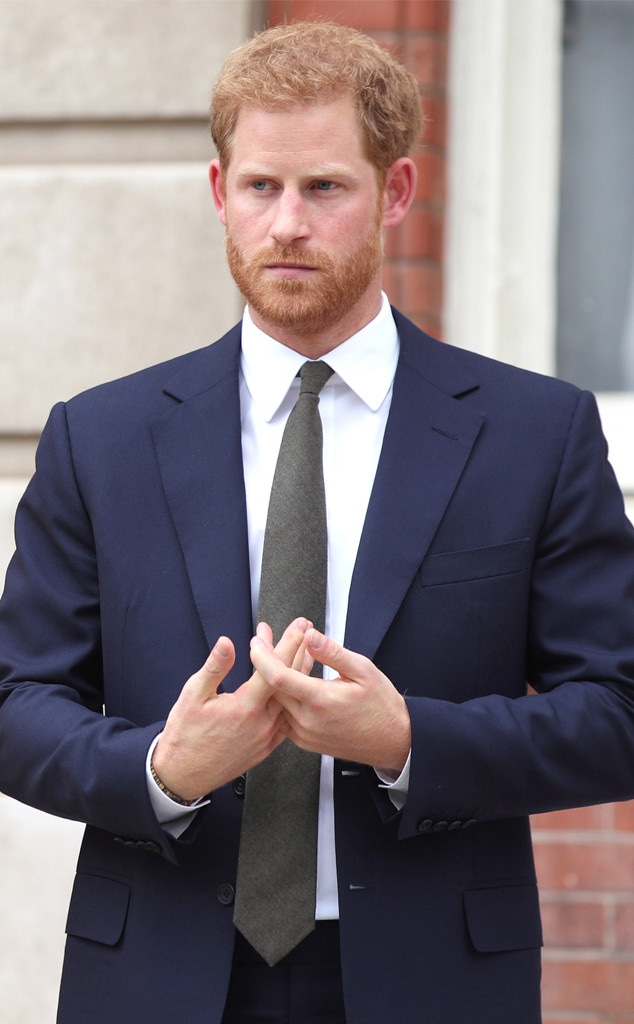 Yui Mok - WPA Pool/Getty Images
Meghan Markle's father, Thomas Markle, claimed he initially lied to Prince Harry about staging paparazzi photos.
The duchess' father made the statement during a recent interview with The Mail on Sunday.
Back in May—just before Meghan and Harry tied the knot—The Mail on Sunday revealed Thomas had collaborated with the paparazzi to stage photos. In his new interview with the British newspaper, Thomas claimed Harry called him before the story went to press and asked if the report was true; however, Thomas alleged he lied to the prince, telling him, "No, I was being measured for a hoodie." 
He also claimed Harry had warned him about the paparazzi in the past.
"Harry told me that I should never go to the press. That it would end in tears. He said, 'They will eat you alive,'" Thomas said. "He was right."
After news about the photos broke, Thomas claimed he received another call from Harry. The patriarch said the phone call took place while he was recovering from a heart attack.
According to Thomas, Harry told him this "never would have happened" if his father-in-law had listened. Thomas claimed he then told the royal, "Maybe it would be better for you guys if I was dead…then you could pretend to be sad."
He then reportedly hung up on Harry.
Thomas has made similar comments before. In a previous interview with The Mail on Sunday, Thomas told the newspaper he wondered if it would be "easier for Meghan if I died."
"Everyone would be filled with sympathy for her," he told the publication. "But I hope we reconcile. I'd hate to die without speaking to Meghan again."
However, he previously described his phone calls with Meghan and Harry quite differently. During an interview with Good Morning Britain, Thomas said he apologized for the photos and that the couple was "very forgiving." He also said it wasn't "that difficult" of a conversation.
Despite the drama, Thomas said Harry was "absolutely right" to react the way he did to the paparazzi photos. 
Still, Thomas hasn't always spoken highly of his son-in-law. During a previous interview with The Mail on Sunday, Thomas said he didn't care if Harry ever spoke to him again. He has still yet to meet his daughter's husband.
He also hasn't spoken highly of the royal family in general. In fact, he has accused Meghan and the royal family of cutting off communications with him.
Nevertheless, he claimed he wished the couple well.
"I love Harry, I love may daughter. I wish . them all the love and best wishes for the future," he told the newspaper. "But . I am not sitting here crying. I'm not sitting here being self-pitying. I'm not cashing in on the Royal Family. I don't care about the Royal Family. My daughter is a duchess. I don't even know what that really means."
Kensington Palace declined The Mail on Sunday's request for comment.