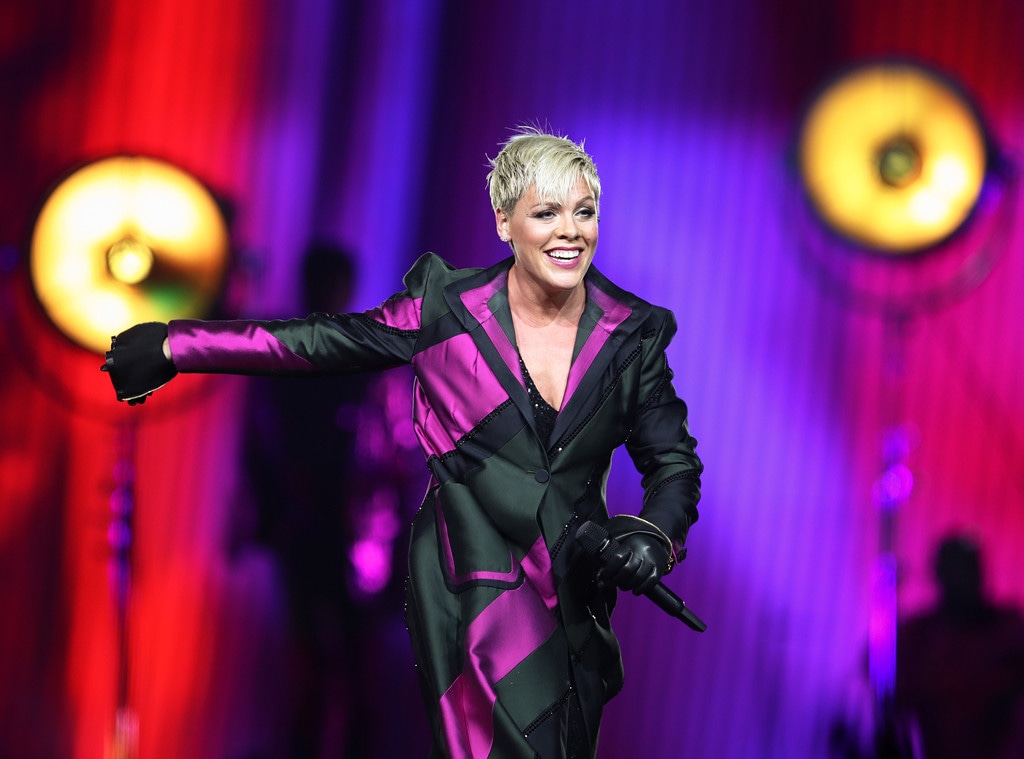 BRENDON THORNE/EPA-EFE/REX/Shutterstock
Pink made a spectacular stage comeback on Saturday after a week-long illness, with support from fans and a couple of celebrity guests!
The singer had recently postponed four Beautiful Trauma tour concerts in Sydney, Australia, and recently spent time in a hospital to treat a gastric virus and dehydration. 
On Friday night, she performed at the city's Qudos Bank Arena, showcasing her signature aerial dance moves. Fellow pop star Katy Perry, who is also on tour and will perform at the venue in a couple of days, and Australian actor Hugh Jackman attended Pink's concert.
BRENDON THORNE/EPA-EFE/REX/Shutterstock
Pink posted on her Instagram page a photo of her 7-year-old daughter Willow playing with Perry, writing, "Thank you @katyperry for coming to the show and for pretending to be a lizard with my girl:) we love you darlin'! ❤️"
"The amazing @pink One of the best concerts I have ever seen! And, she's been sick all week. Inspiring," Jackman wrote on Instagram, alongside a photo of him standing with Pink backstage at her show.
"Some people, if you can believe it, are even better in real life," Pink wrote. "This guy is one of those rare unicorns. and my daughter was damn happy too."
Just before her hospitalization, Pink drew controversy when paparazzi photos showed her lounging on a beach with her daughter Willow. She fired back, saying that she had scheduled her short break with her kids in advance and that she had recently been treated for illness.
Pink is set to perform again in Sydney on Sunday before heading to Brisbane. Her canceled Sydney concerts, which were to take place on August 3, and August 6 through August 9, were rescheduled to August 24, and September 17 through September 19.