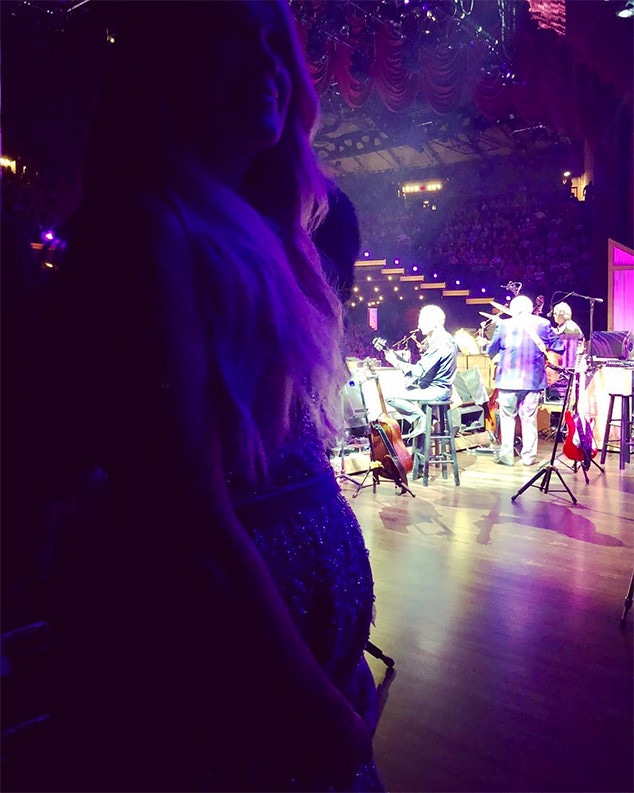 Instagram
Carrie Underwood is bumping along.
The 35-year-old country star revealed on Wednesday that she and husband Mike Fisher are expecting their second child, who will join big brother Isaiah, 3. On Friday night, she posted on her Instagram page a photo of herself showcasing a baby bump while standing in the shadows on the side of the famous Grand Ole Opry stage in Nashville.
The singer has not revealed how far along she is in her pregnancy or whether she is expecting a boy or a girl.
As part of her baby announcement, Underwood had also revealed that she plans on going on tour next year.
"You might be wondering or asking, 'Carrie, why is your tour starting in May?' Well...yay! Mike and Isaiah and I are absolute over the moon and excited to be adding a little fish to our pond," Underwood had said.
"This has been a dream come true with the album and baby news and all that stuff," she added. "We are just so excited and just so glad that you guys can share in this with us and be a part of this with us. I love you guys. We'll see you on the road in 2019. Have a great day!"