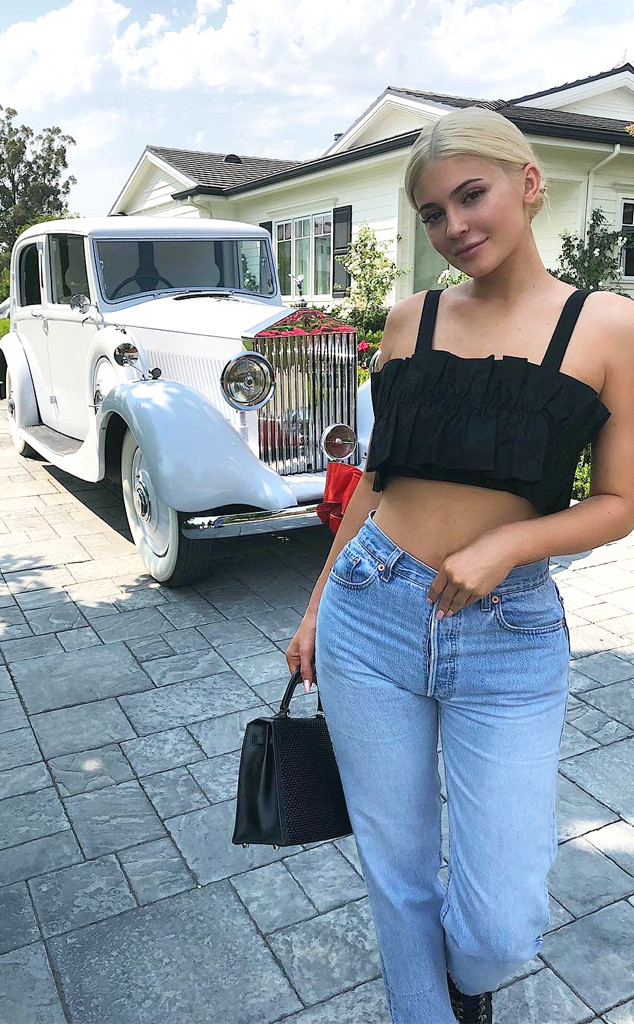 Kylie Jenner/Instagram
Travis Scott has shown his love for his "wifey" Kylie Jenner by gifting her another luxury car, this time a classic, for her 21st birthday.
The 26-year-old rapper, the Keeping Up With the Kardashians star's boyfriend of more than a year and the father of their six-month-old daughter Stormi Webster, gave her with what appears to be a white '50s Rolls Royce, which are worth tens of thousands of dollars. Vintage cars like these are often used for weddings.
"Mommy's new gift," Travis says in a Snapchat video showing Kylie holding Stormi and also filming footage of the car, which was adorned with a red ribbon. "I love you, Mommy, Stormi!"