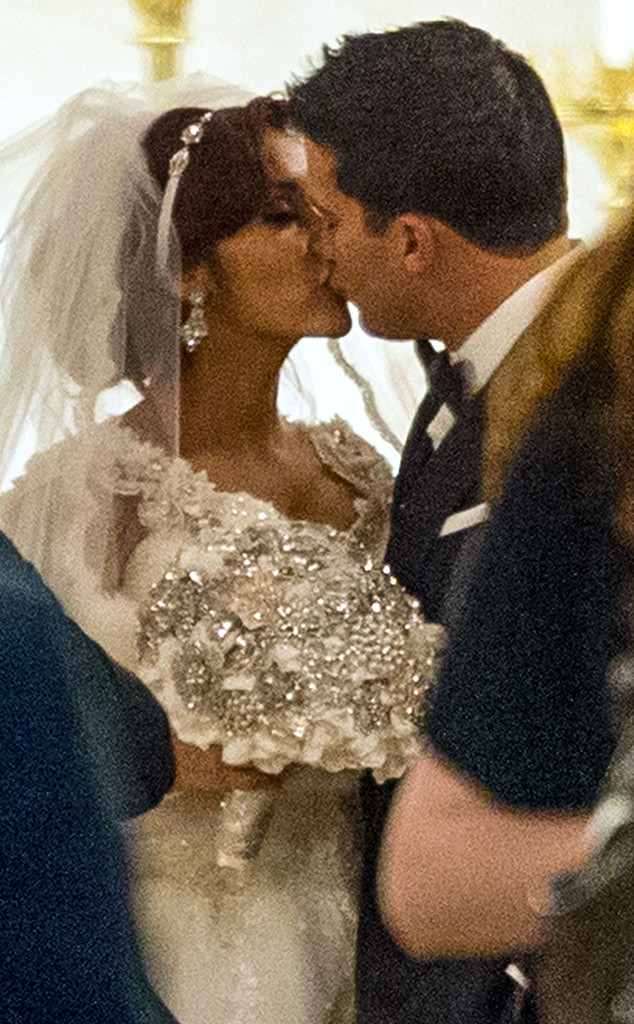 Splash News
There was no shortage of fist pumping at Nicole "Snooki" Polizzi's wedding—and now we have the video to prove it!
Nearly four years after her nuptials, the Jersey Shore star finally shared her wedding video with fans...and it's exactly as over the top as you would expect from the standout star.
Back in November 2014, the mother of two finally got her wish of marrying an Italian guy with a last name ending in a vowel when she wed longtime love Jionni LaValle with a party fit for New Jersey royalty. As shown in the heartwarming video of their special day, the couple became husband and wife in a traditional church ceremony, where they exchanged vows before dozens of family and friends before making their way to The Venetian in northern New Jersey for a lavish, '20s-themed celebration with hundreds of guests.
The day began with the bride and groom surrounded by their bridesmaids and groomsmen as they gussied up for the milestone event. The footage even included adorable moments between the soon to be Mr. and Mrs. and their son, Lorenzo, and daughter, Giovanna.