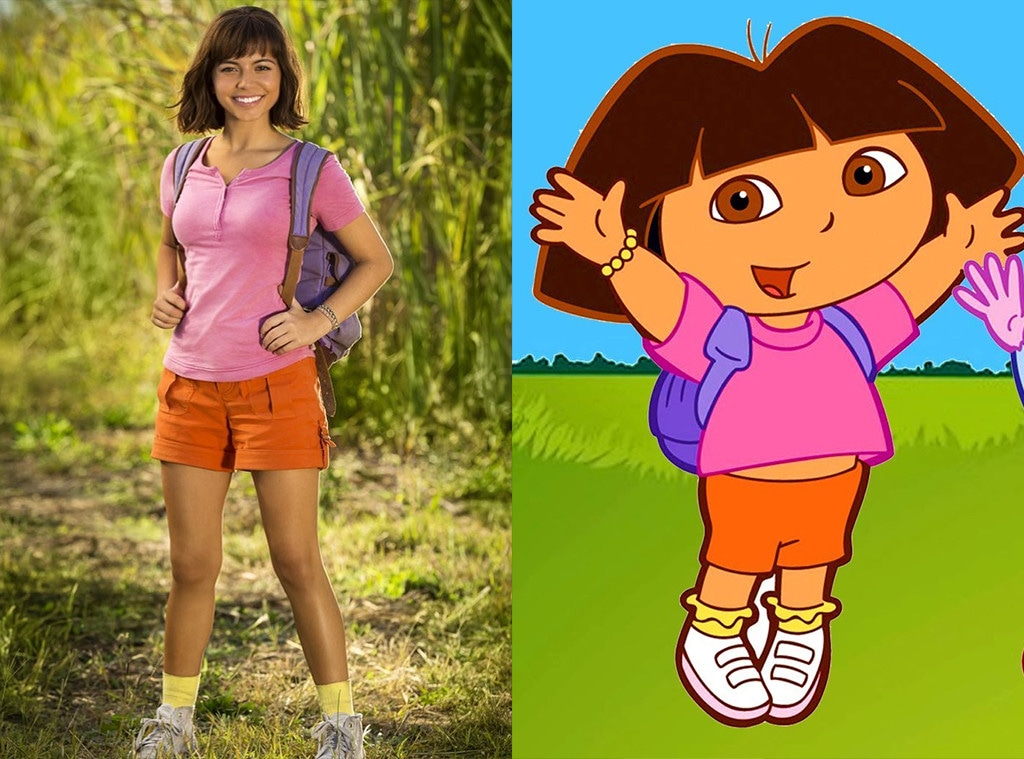 Paramount Pictures; Nickelodeon
Here's a first look at your live-action Dora the Explorer!
Earlier this year, Isabela Moner, 17, was cast in the title role of Paramount Players' anticipated Dora the Explorer movie. She posted on her Instagram page on Friday the first photo of herself in character, sporting the animated Nickelodeon heroine's iconic pink shirt, orange shorts, purple backpack, yellow socks and white sneakers.
"So excited to show you the First Look of me as #DoraTheExplorer," she wrote.
The Dora the Explorer film depicts Dora as a teenager. Accompanied by her best friend, the monkey Boots, and her cousin Diego (Micke Moreno), she sets off on an adventure. The director is James Bobin, who previously worked on The Muppets movie, as well as Alice Through the Looking Glass.
This is not the first time Isabela has portrayed Dora. She voiced the character Kate on the spinoff series Dora and Friends: Into the City in 2014 and 2015.
The Cleveland native began her onscreen acting career with a small role in the 2013 movie The House That Jack Built. She later appeared on the NBC sitcom Growing Up Fisher, the Nickelodeon series 100 Things to Do Before High School and the 2017 film Transformers: The Last Knight.
The Dora the Explorer movie is set for release on Aug. 2, 2019.