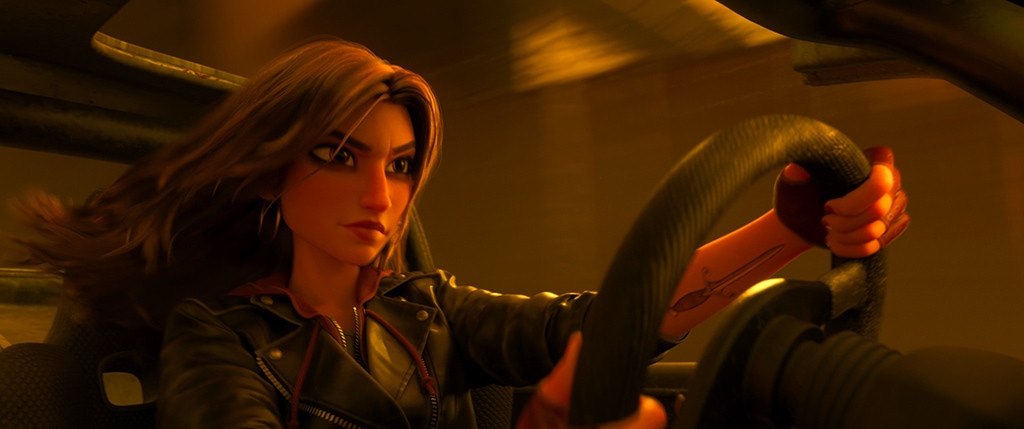 Disney
Once again, Gal Gadot is too fast, too furious.
The 33-year-old actress announced today she has joined the cast of Walt Disney Animation Studios' Ralph Breaks the Internet, in theaters Nov. 21. She joins voice actors Irene Bedard (Pocahontas), Kristen Bell (Anna), Jodi Benson (Ariel), Auli'i Cravalho (Moana), Jennifer Hale (Cinderella), Taraji P. Henson (Yesss), Kate Higgins (Aurora), Jane Lynch (Sgt. Tamora Jean Calhoun), Linda Larkin (Jasmine), Kelly Macdonald (Merida), Jack McBrayer (Fix-It Felix Jr.), Idina Menzel (Elsa), Mandy Moore (Rapunzel), Paige O'Hara (Belle), Ed O'Neill (Mr. Litwak) John C. Reilly (Wreck-It-Ralph), Pamela Ribon (Snow White), Anika Noni Rose (Tiana), Sarah Silverman (Vanellope von Schweetz), Alan Tudyk (KnowsMore) and Ming-Na Wen (Mulan).
Gadot stars as Shank, described as "a tough-as-nails street racer." She encounters Ralph and Vanellope on their quest to find a replacement part for Sugar Rush. Vanellope winds up competing in a street race with Shank, earning her respect in the process. "She is the coolest character in this world of Slaughter Race," director Rich Moore says. "Shank's lived a lot, she's seen a lot, yet she's got nothing but kindness in her heart—that's the duality of that character."
"Shank is amazing at driving cars and has this bad-girl vibe to her," says Gadot, who gave fans the first look at her character on Facebook and Instagram. "But as the movie goes on, you realize how fun, wise and warm she really is on the inside, which is what I like most about her."
Gadot has experience in this world, as she plays Gisele Yashar in the Fast and the Furious films. "There's so much texture to her voice and so much living in her voice. If Ralph is Vanellope's big-brother figure, we wanted a big-sister figure. We wanted someone that Vanellope would look up to, and Gal is definitely someone kids—and a lot of adults I know—aspire to emulate," director/writer Phil Johnston tells E! News. "I can't imagine anyone else embodying that part."
Ralph Breaks the Internet is a sequel to 2012's Wreck-It Ralph.