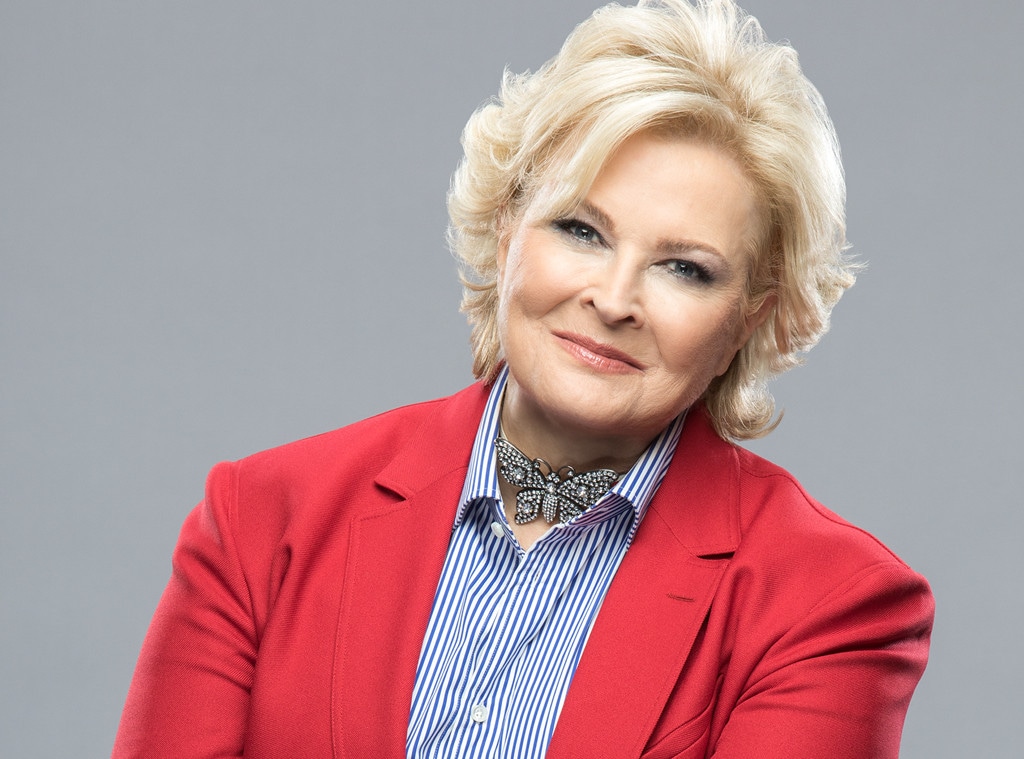 Cliff Lipson/CBS
Candice Bergen is ready. She's ready to bring Murphy Brown back to life 30 years after she made her debut as the titular character, and she's getting ready for what will inevitably come along with the show's return and its trademark political comedy. Yep, we're talking tweets from President Donald Trump. Bergen is taking steps to prepare.
"Other than getting armor and going in a silo? I don't know what the reaction will be," Bergen told reporters after the Murphy Brown panel at the 2018 Television Critics Association press tour. "I'm trying to brace myself."
During its initial run, Murphy Brown made headlines when Dan Quayle spoke out against the show portraying Murphy Brown as a single mother, decrying the show's portrayal of family values. His comments were eventually incorporated into the show. Now, with the current administration in the White House, Bergen said that beef seems quaint.
"Yeah, what we have in the White House it's hard—I mean, it's made for comedy if it weren't so terrifying and so, so sad and so humbling. To travel today as an American, you just keep your head down," she said. "You're just ashamed—I am, not everyone is. Clearly not enough people are ashamed."
Bergen, 72, credits Murphy Brown as her greatest career accomplishment.
"I think this show was by far the most fun and the most satisfying and engaging of anything," she said. "I've had—I've been very fortunate to do wonderful projects, but this show, sort of—I mean, the character of Murphy is unique, rich, weird, greedy and funny, so it's really an honor to play her."
The Emmy winner said she had no issue getting back into the character.
"Once you get on the sound stage, I'm so focused, and my focus is not the steadiest, but I'm just so focused, just to be mindful of things, just to learn my lines. It's a great kind of engagement," she said. "You just want to do it justice, is really, I think, the mindset."
Murphy Brown was on the air for 10 seasons from 1988-1998. The show originally shot in Los Angeles, but is doing the 13-episode revival season in New York. Still, Bergen had a moment where she felt like she returned home.
"Yeah, I mean, it's been so weird to have the show impeccably recreated on a sound stage 3,000 away from where we originally shot it. It's been hard to sort of absorb that, but when I'm working with all the original cast, with Grant [Shoud] and Faithy [Faith Ford] and Joe [Regalbuto], it's always very moving. I love working with them, they're all even better now as actors than they were then. Seriously. So that's great."
After all these years, did she miss Murphy Brown?
"She's a great character to play and I—it's just been endlessly moving being back at this again. I can't even explain it or understand it myself," she said.
Murphy Brown premieres Thursday, Sept. 27 at 9:30 p.m. on CBS.