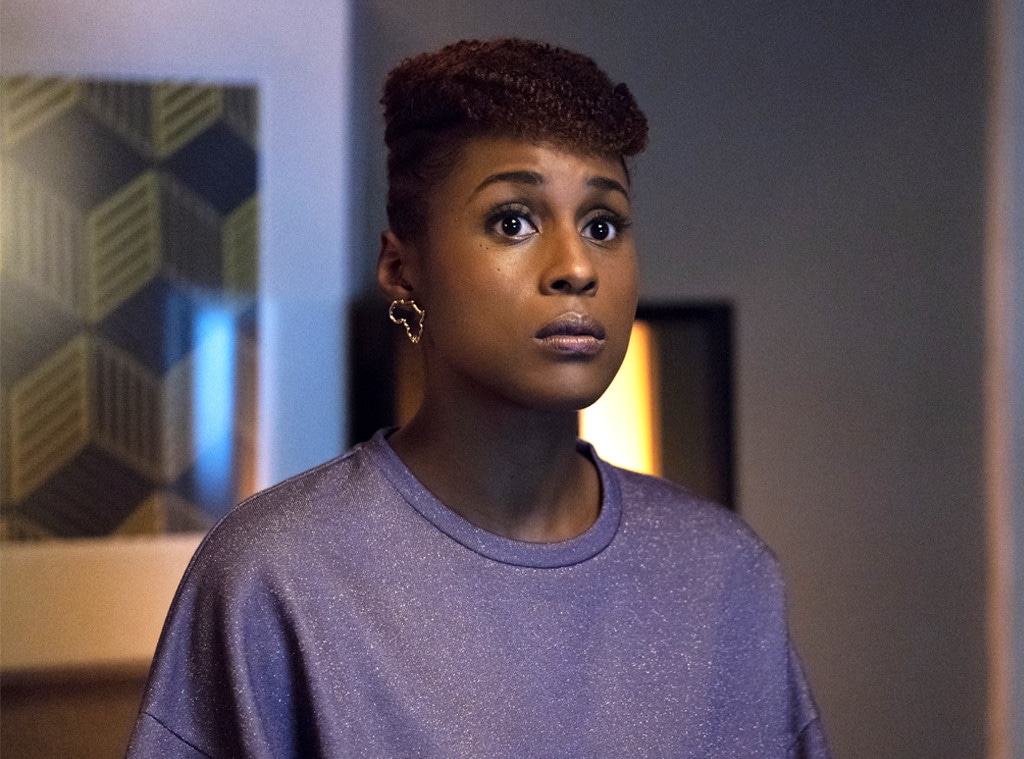 Merie W. Wallace/Courtesy of HBO
Good TV characters are prevalent, but good and relatable TV characters are hard to find. One of those unicorns of a TV character is Issa Dee on Insecure. Created and played by Issa Rae, the TV version of Issa is everything you want in a comedy hero. She's messy, she's funny, she's awkward, she makes mistakes and she feels straight up real.
Maybe it's partly because Rae named the character after her, a regret she now has, but Insecure's Issa feels like somebody you'd know in your everyday life.
"I just didn't think. I was so pressed with telling a good story that I didn't think about the fact that this character, named after me, was going to air," Rae told The Washington Post about naming her character after her. "And even while shooting, it didn't cross my mind until it aired. This is not by any means my life, and this is where it gets muddy because people assume that it is."
During a recent interview on Today, Rae opened up about the choice to Hoda Kotb. "The script was called 'Untitled,' the show was called Untitled for a very long time. So I was like, well, I'll figure out the character name later. Obviously I'm playing it, so I'll make it my name,. And by the time we were shooting it, the character's name was still Issa. And I didn't think about it. Fine, it is what it is," she said.
Now, the line is getting blurred for fans.
"It's a lot of people thinking they know you, they know your life, they know the decisions you made and it's hard for people to separate because it's my name," she said. "So even when people talk mess about the character, it's still me and my name. It was the worst decision I ever made."
The TV version of Issa speaks to audiences—and not just through her mirror raps. Issa Dee represents a stage in life many can relate to, whether or not they're a millennial. She's in a stage of personal growth, which comes with floundering. A major life chapter closed after her relationship with Lawrence (Jay Ellis) ended and she moved out of her apartment. Now, going into season three, Issa is homeless and crashing with an ex-boyfriend, questioning her role at work and trying to get her s—t together. Even if none of these things have happened to you before, the struggle Issa experiences is a universal one, it's the struggle to live her life the way that's right for her.
See how Issa Dee's life changes when Insecure premieres Sunday, Aug. 12 at 10 p.m. on HBO.