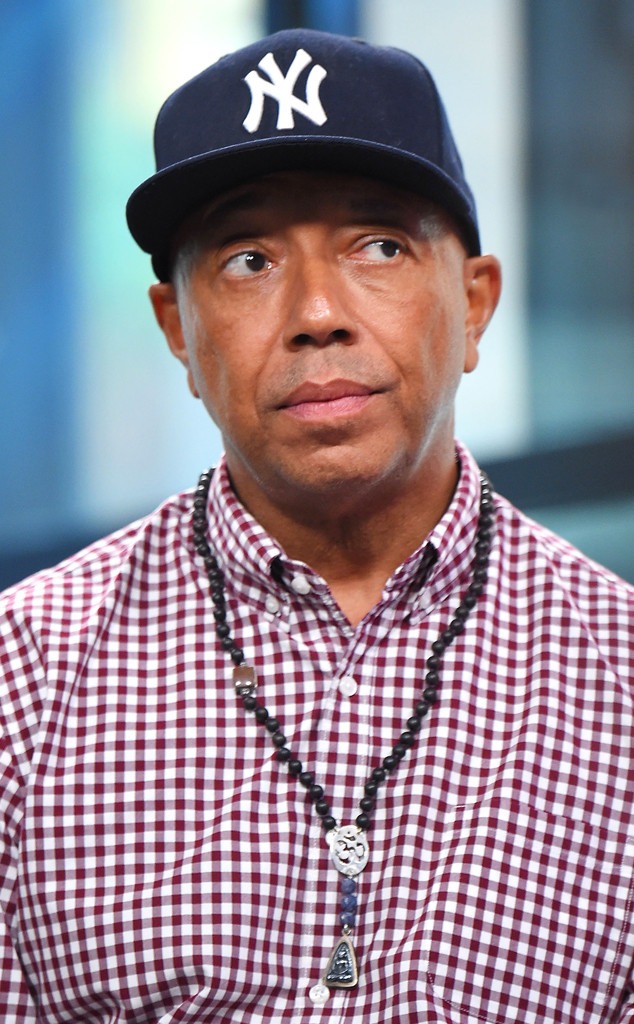 Michael Loccisano/Getty Images
Russell Simmons is taking legal action against a woman who accused him of rape and her lawyer.
In legal documents obtained by E! News, the music producer requests that the woman listed as Jane Doe pay him $35,000 in legal reparations after accusing him of rape, "for purposes of publicity, which this case has garnered." The case in which the woman sought $10 million was eventually thrown out since the statute of limitations has passed, but Simmons claims her actions were "baseless and was filled for an improper purpose." Furthermore, "the plaintiff had 21 days to withdraw the suit, after which, by statute, Simmons' lawyers filed for dismissal, sanctions and appropriate legal fees," according to Mr. Simmons' spokesperson, Angela Pruitt. 
Aside from the money, the music mogul requests that the judge impose sanctions against the attorney representing Jane Doe, Mr. Mastroianni, since the lawyer and plaintiff "falsely suggests in her opposition… that Mr. Simmons is somehow more culpable here because the law firm that represents him in this action also has represented Bill Cosby and Harvey Weinstein."
The alleged victim accused Simmons of rape in March, nearly 30 years after she alleged the assault took place following a concert they both attended in Sacramento, Calif. She claimed she met the artist at a hotel bar after leaving her elementary school-aged son with a babysitter. She claimed he then asked the mother to go with him to his room to retrieve something he had forgotten. "After entering the room, Russell shut the door and said 'I am going to f--k you," she alleged in court documents. "Russell threw her on the bed and raped her," those documents also claim. 
The artist addressed the allegations in a lengthy statement, saying, "I vehemently deny all the allegations made against me. They have shocked me to my core as I have never been abusive or violent in any way in my relations with women. I have submitted myself to multiple lie detector tests. I denied forced sex and sexual harassment allegations brought against me in each test; I also answered no to the question, 'Have you ever physically forced any woman to have sexual intercourse?' I passed all of the lie detector tests."
In the wake of the #MeToo movement, at least 14 women have come forward to accuse the producer of sexual misconduct, all of which the Def Jam founder has denied.
E! News has reached out to an attorney for Russell Simmons for comment.